The slowest slow feeder
According to extensive trials with Doug's dog Snoop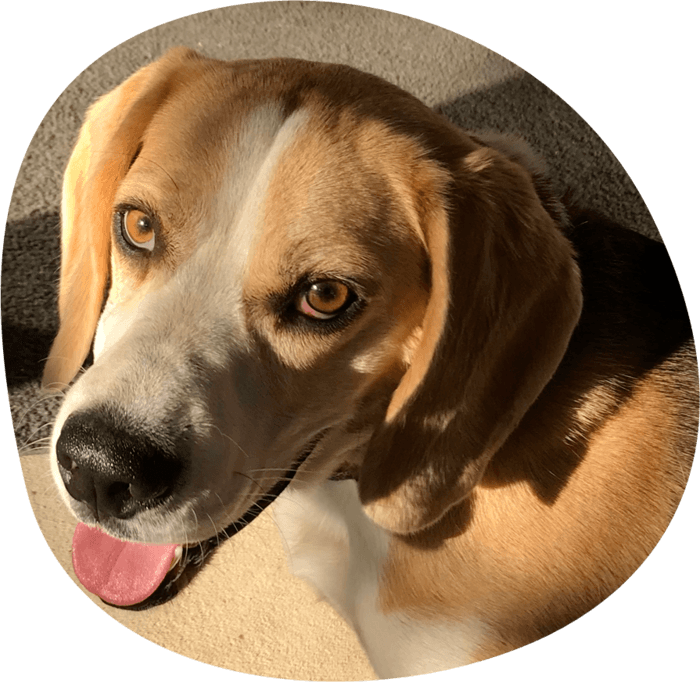 Meet Snoop. Chief product tester at Scratch and beagle to our co-founder Doug. Ever since he was a young pup, Snoop has been a scoffer. He routinely demolishes a whole bowl of Scratch in as little as 45 seconds (followed by 15 seconds of gagging). Doug knew that a slow feeder could be the answer to Snoop's overenthusiasm for kibble. So, he went on a mission to find the best prototype and bring it to Scratch customers Australia-wide.
After narrowing down his search to 10 models, he proceeded to run a series of highly scientific tests with Snoop to measure the ROE (rate of eating) and LODFSTBABG (level of difficulty for Snoop to be a big guts). After many days and many slow feeder bowls full of Scratch, the results were conclusive. This slow feeder changed Snoop's average eating time from 45 seconds to 3 minutes. No gagging, vomiting, or watery burps were detected and food enthusiasm levels remained high.
So why do some dogs inhale their food? It can be for a number of reasons: boredom and lack of mental stimulation throughout the day, competitive eating with other pups in the home, or feelings of insecurity around when their next meal might arrive. Read more over at Off The Leash where we dig deeper into why being a guts isn't great for their guts.