Customer Reviews
Write a Review
Ask a Question
Filter Reviews:
dog food
Scratch
dogs
coat
Transition
bowl
ingredients
stomach
puppy
diet
10/08/2020
Amber K.
AU
Great dog food
Have been feeding my pup this for about a month now and she had no problem switching over. Love supporting Australian businesses and especially ones that are quality over profit focused!
04/08/2020
Sarah W.
AU
Double Paws Up
I have just transitioned my two very active Kelpies (Jimmy & Olive) over to Scratch and so far, it's going down a storm. There has been zero gut issues with the transition and the doggos can't hoof it down quick enough. I was concerned that previous dry skin issues that have plagued them might return, but that has not happened. Healthy, glossy coats and two very chirpy and satisfied canine customers.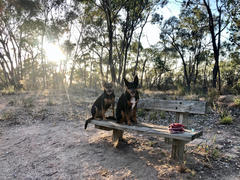 02/08/2020
Jes P.
AU
No more stinkies!
As we transitioned to Scratch, Ginny chose the Scratch food over the old type we used. So i don't think she wants us to consider anything else now haha. Also it has helped reduce her sticky farts hehe. Yay!
28/07/2020
Penny R.
AU
An amazing gesture
I recently purchased my first box of Scratch on a recommendation from my daughter. Sadly, my dog Archie died unexpectedly before we'd had a chance to use any more than a snack sized sample. When I informed the guys that I would need to cancel any further orders, imagine my surprise to receive an email telling me they had refunded the cost of my first purchase!. What a beautiful thing to do. I will now enjoy paying this forward by donating my box of Scratch to an animal sanctuary which cares for abandoned and mistreated dogs. A heartfelt thank you to all at Scratch.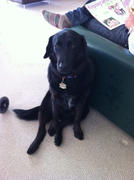 28/07/2020
Charlsey P.
AU
They loved it
Both our staffy and frenchie loved the biscuits right away. They'd been itching non-stop from their other "hypoallergenic" expensive dog food and this seemed to stop that within two weeks.
Customer Reviews
Write a Review
Ask a Question
Filter Reviews:
dog food
Scratch
eater
dogs
delivery
coat
meals
customer service
puppy
diet
10/08/2020
Kate B.
AU
10/08/2020
Cameron D.
AU
Rousey & Hugo
I found scratch while trying to find the best diets for my dogs I am always looking for them To get what they need to be healthy and happy, scratch seems to be the best around my dogs are not fussy eaters but I feel good knowing they are getting the nutrients they need and no hidden fillers! Also very good customer service and convenient having them delivered when your getting low. Thanks scratch!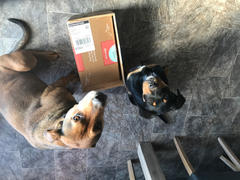 09/08/2020
Jessica S.
AU
07/08/2020
Amy B.
AU
My fussy dog loves it!
My 7 year old Kelpie cross normally turns his nose up at kibble. We've tried so many types and at most he'll bear it for a few nights then stop eating it. One month down with Scratch, I can't believe my mate is still devouring his kibble every morning and night. Unbelievable! You guys rock!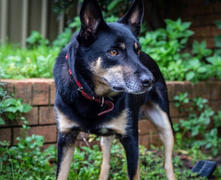 06/08/2020
Alex L.
AU
Loving Scratch
My 6 month old English Staffy Pup, Tucker, loves his new food and I have peace of mind knowing that he is getting all the good stuff! And the convenience of having it delivered every month to my house makes it even better!
Real ingredients.
We take the retail markup and invest it in healthier ingredients. One chomp of this high protein kibble and your dog's old diet will feel like junk food.
Made fresher on subscription.
We use data to know when your dog will be due for a fresh box. No more bags of old dog food from 18 months ago. Just preservative free food made fresher for your little mate.
Delivered to you.
We know when you need it and deliver it straight to your door – for free. Now you can spend your Sunday watching Netflix – not hangin' in the pet food aisle. We think it's Australia's best dry dog food.
How does dog food direct from Scratch work?
We ask.
Like a good butt sniff, we get the lowdown on your dog. We then calculate a feeding program around how many calories they need to be their healthiest.
We make.
Using this data, we work out when they'll need more fresh dog food. No artificial preservatives - just fresher, grain-free goodness on a subscription that you can control.
We send.
Better tell your chiro you won't be back. We send Scratch direct to your door for free and timed to your dogs needs. Going on hols? You can pause it. Nearly out? You can speed it up. Pup not into it? We'll give you your money back.