About 'The Mello Files'
Hey folks, Mike here – one of the founders of Scratch and new dad to Mello. The little guy's just turned 6-months old and to be honest, he's been bloody hard work. Not because he's a bad pup at all, but he's a puppy.
His brain is developing. We're fitting him into our lives. He's fitting us into his. And learning the world as we hopefully guide him through it happily and comfortably.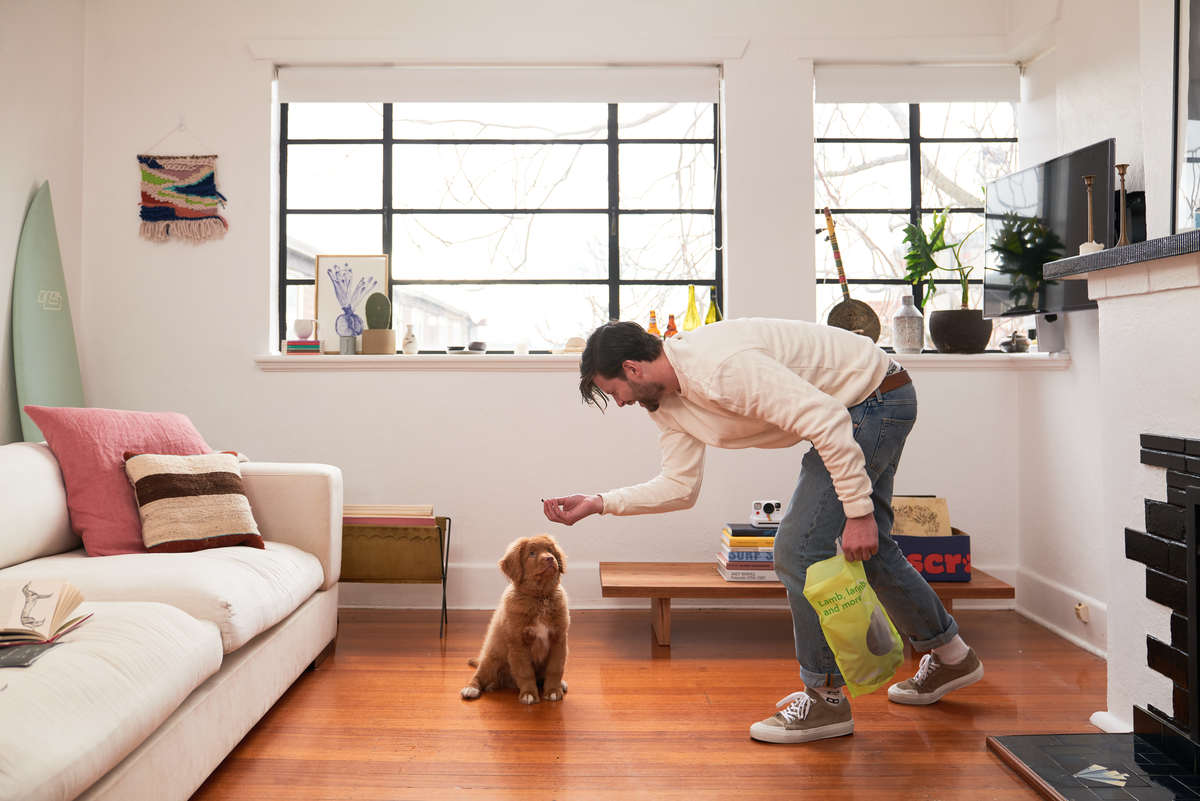 Raising a puppy is hard and I needed help. We've teamed up with Sophie from So Help Me Dog to take me and anyone else raising a puppy through the key parts of puppy training.
We've called it 'The Mello Files'. I share my experiences raising Mello and Sophie helps me to make it a little easier on myself and make sure he's set up for a great life.
Episode guide
Intro
Ep 1 – Puppy proofing your home
Ep 2 – Puppy blues & biting
Ep 3 – Sleep & why it's important
Ep 4 – Toilet training
Ep 5 – Guest vet
Ep 6 – Socialisation & habituation
Ep 7 – Leash walking
Ep 8 – Special guest