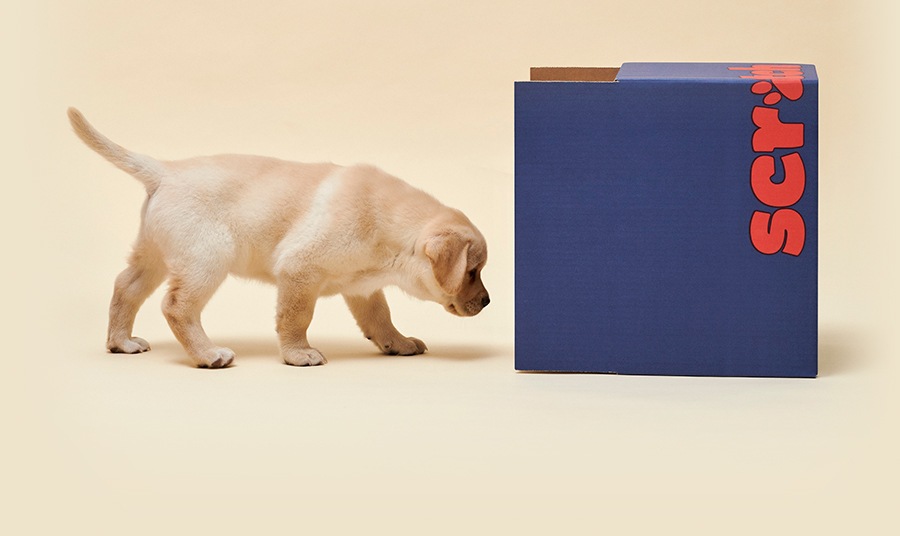 Shipping Updates
Covid's taken enough from us. The least it could do is leave your dog food alone! Seriously though, covid outbreaks are wreaking havoc on supply chains and online deliveries right now.
We're monitoring our customer's orders daily to know where things are at and give you the best indication of what's happening.
% Delivered by day 3
% Delivered by day 7
% Delivered by day 14
Last updated on February 10th
Major updates
Dec 1
🚚
Melbourne orders now going via StarTrack
It's time for us to retire our high-vis and get back to the computer and making great things for your dogs.
Melbourne deliveries are no longer being done by us, but Australia Post is not yet in a position to resume our regular delivery times so we're using StarTrack couriers until the new year.
Melbourne customers should get their food within 2-3 business days, and 3-4 days regionally.
All states outside of Victoria remain using Australia Post who are performing well there.
Oct 8
👷
Now shipping Melbourne orders, ourselves!
Fair to say the courier was a failure and no faster.
We don't think the post will get any faster for a few months, so on Friday we hired some vans and started doing our own deliveries around most of metro Melbourne and Geelong.
Doug and Kevin have been doing orders over the last few days, and this week we'll add a few more friendly faces behind the wheel.
Our goal is to have food arrive to your door no later than 7 days after ordering.
Unfortunately we're not yet able to get to Melton, the Yarra Ranges, the northern borders, the peninsula and parts of the south east. These regions and regional deliveries will go out with Australia Post express.
Sept 29
💨
Moved Victorian shipping to courier
Australia Post is taking a 5 day break from picking up new parcels so it can attempt to clear through the increasing backlog of overdue orders (sadly, including many Scratch ones).
We will be sending all eligible Victorian orders via courier so that your dog's food keeps moving during this period. It's on the house.
Sept 9
🚀
New feature - Upgrade to express shipping
We've been upgrading most of our orders over August to express shipping (on the house) to make sure that your dog's got their food in time. Sadly, we're just about sending ourselves broke doing that and the bill came in well over $50k extra 😬
We've added a new 14 day reminder as well as this shipping updates page so you're always able to play it safe when you need to and order ahead of time. When that's not possible and you find yourself needing your pup's food soon, our Vic, NSW, ACT & Tasmanian customers can now upgrade their next order to express shipping via the account page.
It'll automatically remove it for your next order.
Sept 7
💩💩💩💩💩
Aus Post stopped parcel pickups for 4 days, but Scratch wasn't affected
Australia Post had huge backlogs in Vic, NSW & ACT for most parcels and stopped picking up standard parcels for 4 days to catch up.
We shipped express over that time so Scratch orders were still on the move.
Thankfully, we saw a big catch-up but 20% of orders from a week ago are still being delivered by Australia Post. Fingers crossed that their catch-up has given them time for staff to get back to work safely and meet order volumes.
FAQs
Who do we use for shipping?
Scratch uses Australia Post eParcel as our delivery partner.
In the 2020 winter lockdowns, we moved to couriers and temporarily tried that again this year, but unfortunately found delivery times were no quicker as all delivery companies are currently experiencing record demands.
Unprecedented times, as someone once said.
I have paid for a box of food. When will it be delivered?
Best to check your tracking link in the email we sent once it shipped. Having said that, we know that tracking isn't too reliable right now with some orders taking ages to update – we just don't have any extra visibility than what your Australia Post tracking link shows.
If your order is caught in delays, the good news is that we are seeing many delayed orders not update for a week, but then suddenly update to 'onboard for delivery today'.
Should I bring my order forward?
We think it's best to play it safe and have up to 2 weeks of food on hand when you place an order, particularly if you are in Victoria or Tasmania.
It's always better to have a bit more than not enough.
Can I upgrade my order to express post?
Our Vic, NSW, ACT & Tasmanian customers can now upgrade their next order to express shipping via the account page.
It'll automatically remove it for your next order.
Do you offer a click & collect option?
Unfortunately not sorry. While we call Collingwood our home, we're scattered around, working from home at the moment. Our 5 warehouses throughout Australia also have strict covid policies that prevent customer pick-ups, in order to reduce the risk of outbreaks that could cause major harm to our people and our delivery reliability.
Can Scratch contact Australia Post to speed up my order?
Unfortunately, once an order has shipped, we are unable to contact Australia Post to speed up your order, or see any extra information about what day it will be delivered.
As the recipient, you have a few extra things you can do like change address, so please let us know if you're stuck and we can share some tips.
Should I contact Australia Post about my order?
You certainly can, however, they really are under the pump right now and we don't know if it'll do much good 🙁
What if I run out of Scratch food while waiting for a delivery?
It's best to keep 1-2 weeks of extra food just in case deliveries get worse – particularly if you're in a part of the country under lockdown and with lots of people isolating.
If you're completely stuck and your pup is giving you sad eyes, jump on support and let us know but it's best to play it safe with order dates and order food before you need it.
Why has Australia Post only scanned my order once?
When they're really struggling to keep up, Australia Post puts parcels into overflow warehouses where they'll sit until they have space to move them through their delivery network again.
This often means an order will get its first scan, and then appear to not be moving. Quite often the order will then suddenly jump to 'onboard for delivery today'.
If I order a back-up box of food, how long will it stay fresh for?
Typically it's just been made in the last few weeks and sealed fresh straight away, so your Scratch will be in tip-top shape for another 7-8 months after arriving at your door.
As long as you keep the bag sealed and only open it when you need it within that time, you'll be good to go.
Each bag has the best before printed on the back if you need to check.
If I click 'send asap', when will my order leave your warehouse?
If you click 'Send ASAP' before midday AEST on a business day, we'll send it out same day and send over a tracking code that night.
If your order is processed between Friday noon and Sunday, it'll ship Monday.
When will these Australia Post delays be over?
With all you (ok, and us) shopaholics preparing for Black Friday sales and then Christmas, we don't see things getting too much better until January when many of us are safely vaccinated and presents are unwrapped.