Skip to content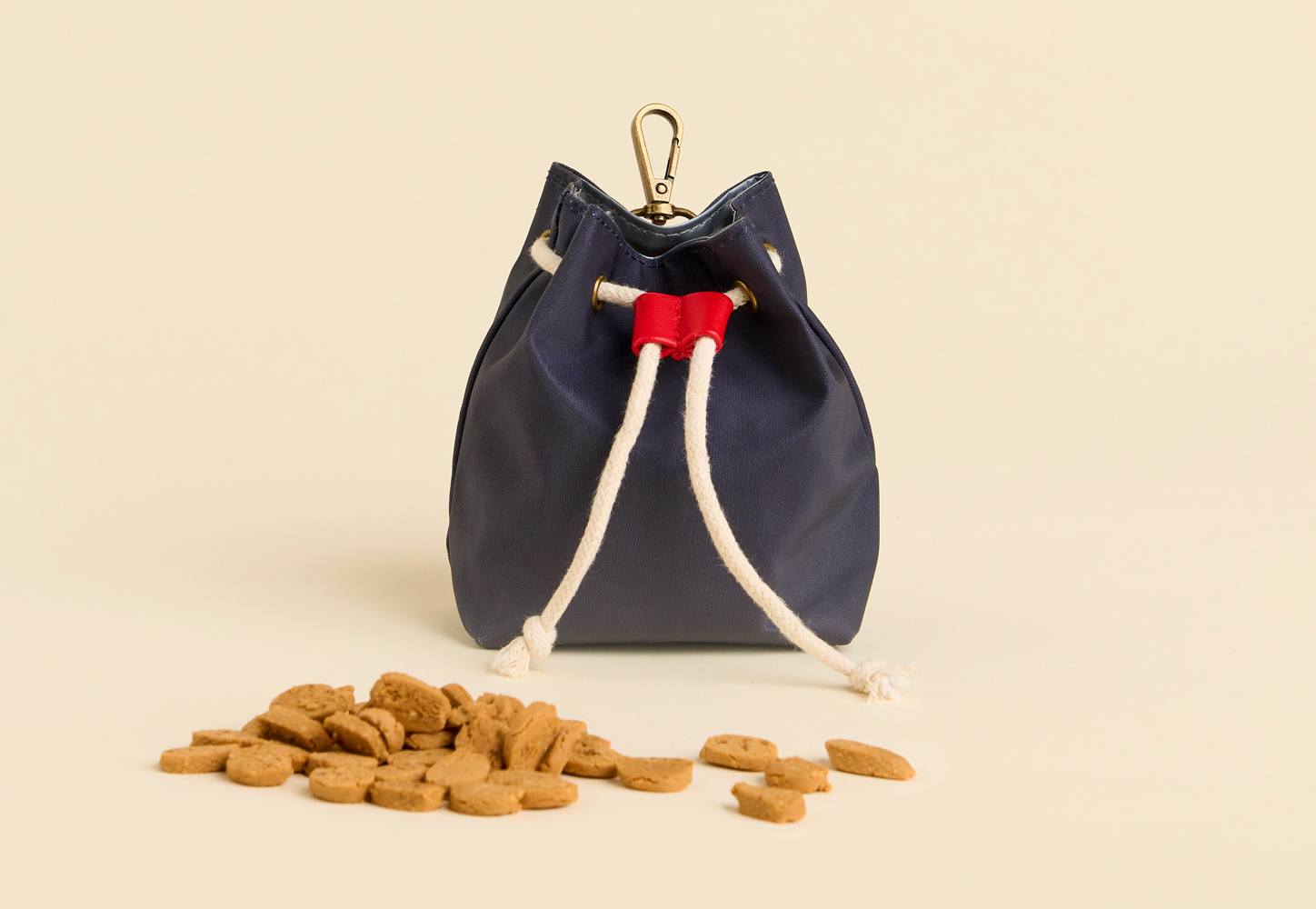 Treat Pouch
$49
Meet the Treat Pouch: stylish, dog-owner-designed and made to withstand the real life demands of training.
Holster up and head out with this water-resistant, durable gem. Built for all walks of dog life – like training on the go, treating at the pub or slippery sessions in the rain. Just snap it onto your pocket, leash or belt-loop with the sturdy brass carabiner and start your adventure.
Your snap-on behaviour saviour
For rescue mutts and freshly-baked pups having treats on hand is essential to success. With the Treat Pouch you've got positive reinforcement locked and loaded – whether you're out to teach an old dog new tricks or tricks to a new dog.
Clip on a Treat Pouch and into the world of a well behaved mate. 'Coz your dog will figure out quick that once the Pouch goes on, the treats come out and the adventure kicks off.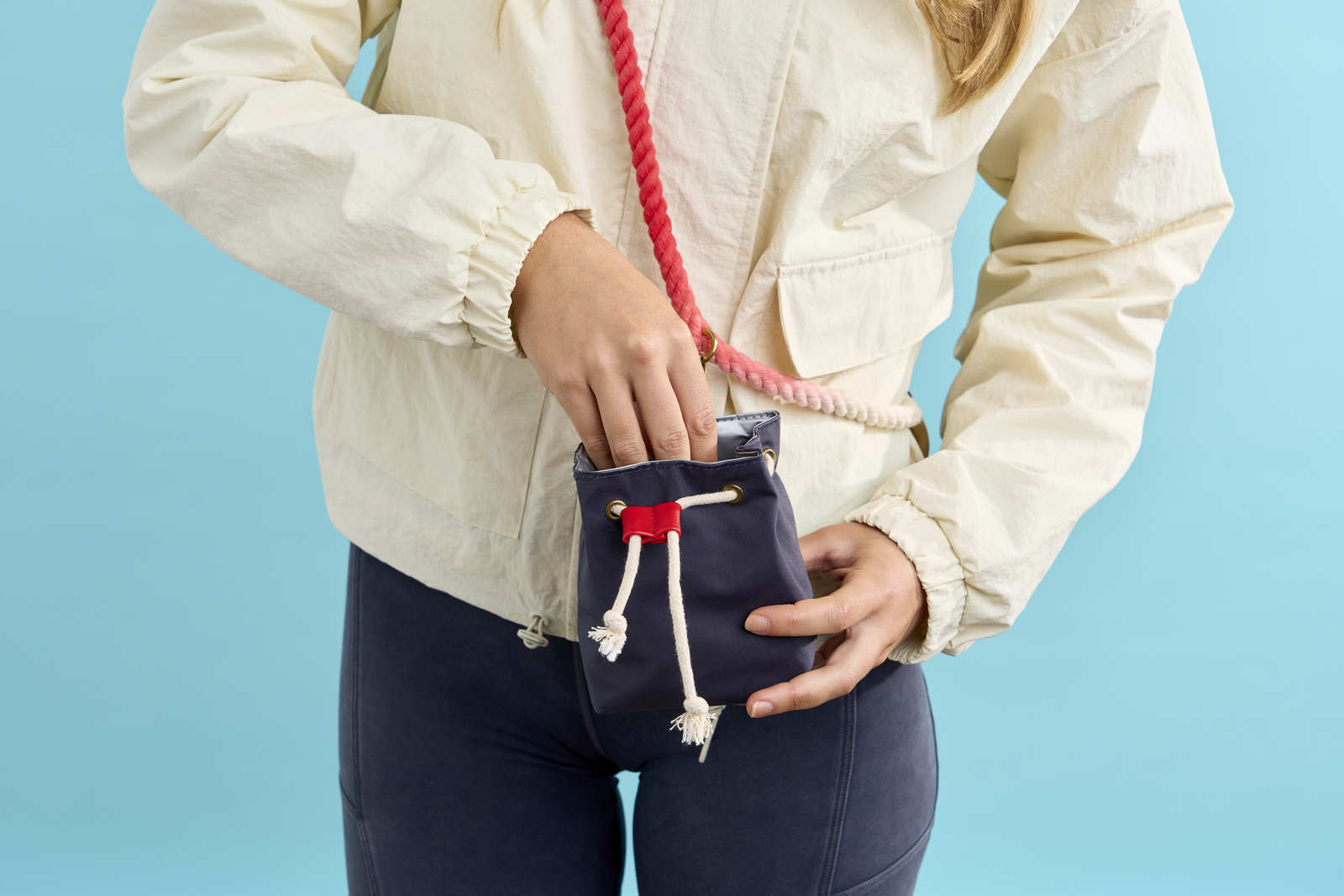 1 / 2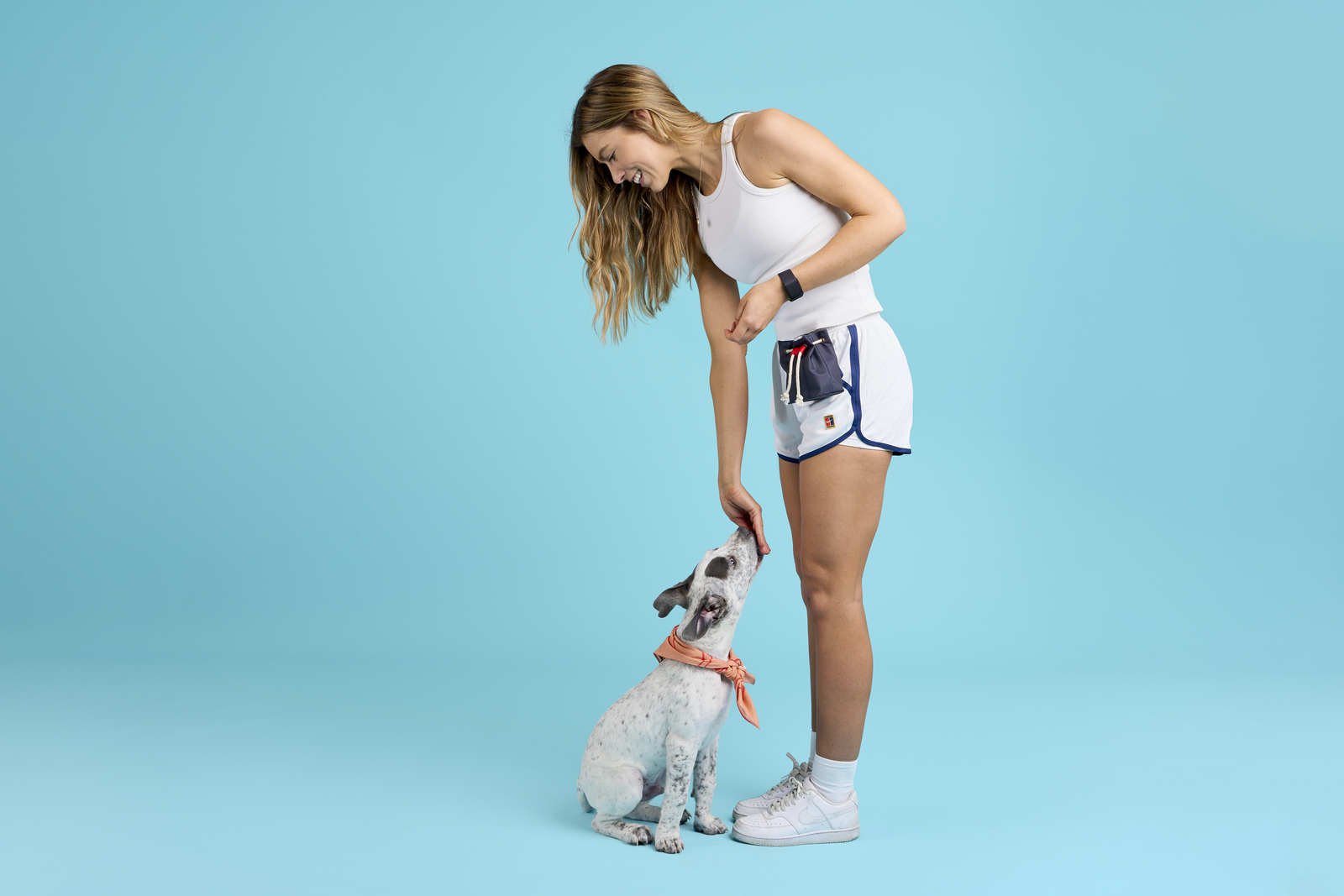 2 / 2
The trainer's best mate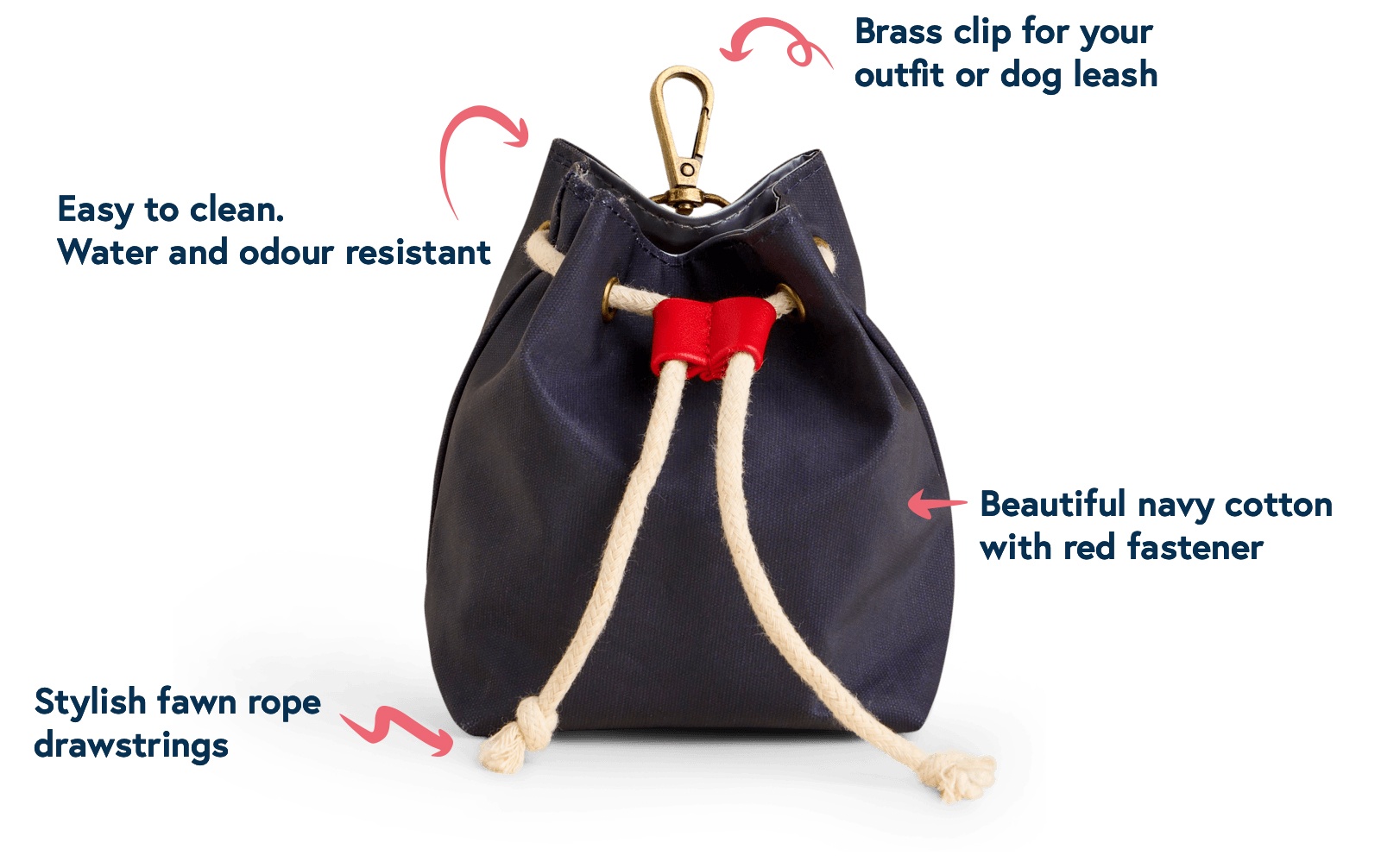 Scratch Treat Pouches are made different
👜 Fashionable, not frumpy
💦 Water-resistant and odour-resistant
🧼 Easy to wipe clean
🔗 Clip onto any outfit or leash with a convenient brass carabiner
💙 Cleverly designed with our mates at Gummi

The Treat Pouch is part of an exclusive collaboration with Gummi pets.
| | |
| --- | --- |
| Inner | Water-resistant PEVA fabric |
| Outer | Cotton, with a water-resistant coating. A slider and a brass clip attachment. |
| Care | Keep fresh by wiping the inner & outer fabric with a damp cloth. |
| Made in | China |
Treat Pouch
$49.00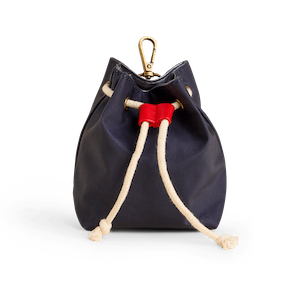 Login to add to next order
Dynamic Duo
$62.00 $55.00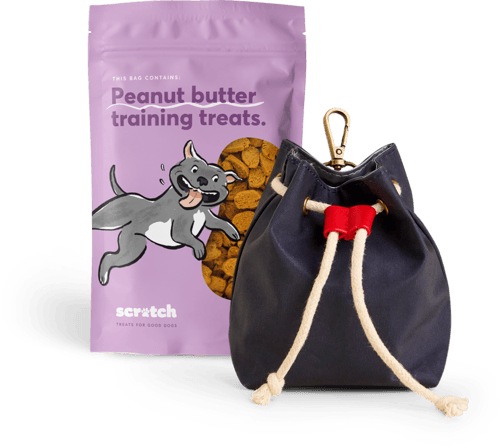 All-natural Peanut Butter Training Treats and our Treat Pouch
Login to add to next order
Treating Trio
$78.00 $65.00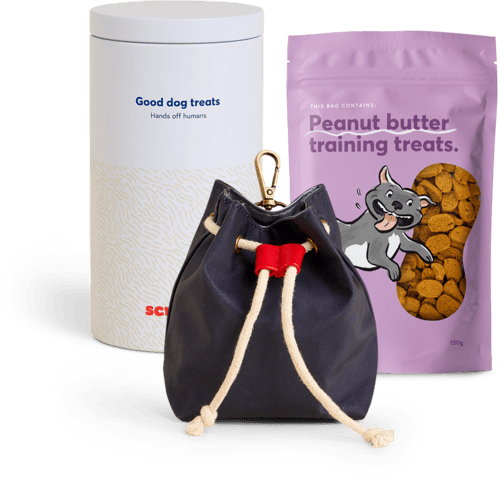 PB Training Treats, our Treat Pouch and Best Behaviour Container
Login to add to next order
Common questions
Have we missed anything? Jump on live chat and ask us about your dog
Will this keep my treats fresh?
Treat Pouches are made for training sessions, not for permanent treat storage. We recommend emptying your Pouch at night (preferably somewhere airtight, like the Best Behaviour Container).
Can I put my pouch in the washing machine?
Best not to. Clean by wiping inside & out with a damp cloth.
How many treats does the Treat Pouch fit?
Does this come with my Scratch order, or separately?
We'll include your Treat Pouch with your next order, with no shipping cost. Unfortunately it can't be purchased separately.