Skip to content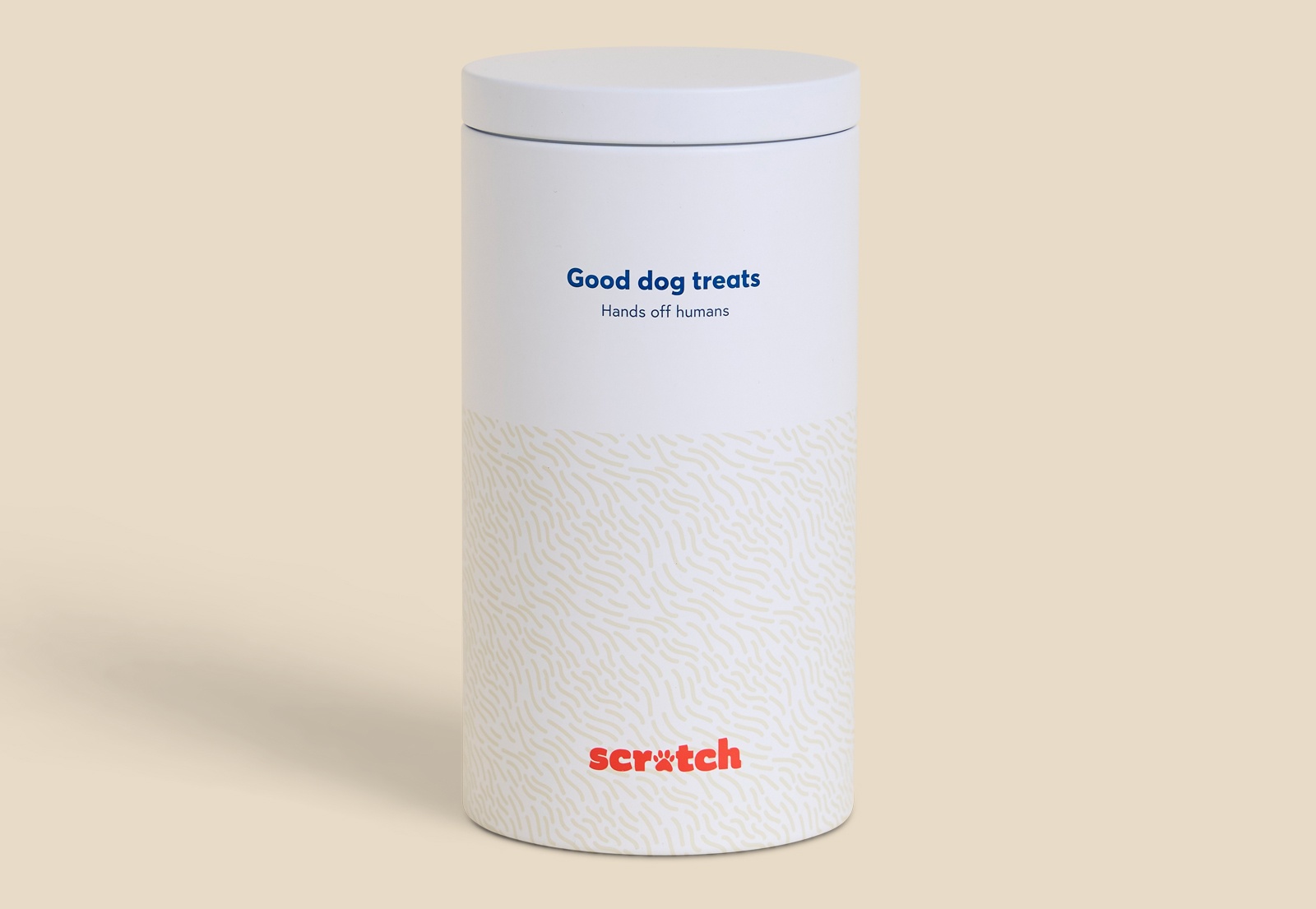 Best Behaviour Container
$16 per container, or 3 for $40 (save $8)
Meet the new way to discreetly keep treats around the home. Airtight and stylish enough to stash in your glovebox, the home office or your coffee table (meaning treats are always close at hand for when you need them).
You've got about 20 seconds to reward a dog for their behaviour before poof, the memory is gone – so don't waste 'em scrambling to the laundry cupboard. Snag a Best Behaviour Container and you'll have an ever-present bribe for good behaviour, stashed around every corner.
For quick & convenient rewarding
Our new Best Behaviour Containers are the Scratch solution for treating your dog, stat. Think chopping up your veggies and rewarding your pup for staying out of the kitchen. Or tossing them a snack for staying quiet on their bed while you binge reruns of The Sopranos.
Keep treats fresh as the day you brought 'em with these airtight, moisture-proof tins. Each one fits about half a bag of Jerky or Lamb Crunch, or two bags of our freeze-dried treats.
In a sleek and modern design, we'll have your guests guessing what delicious candle scent you're hiding in the premium tin finish (except it's eau de freeze-dried Roo).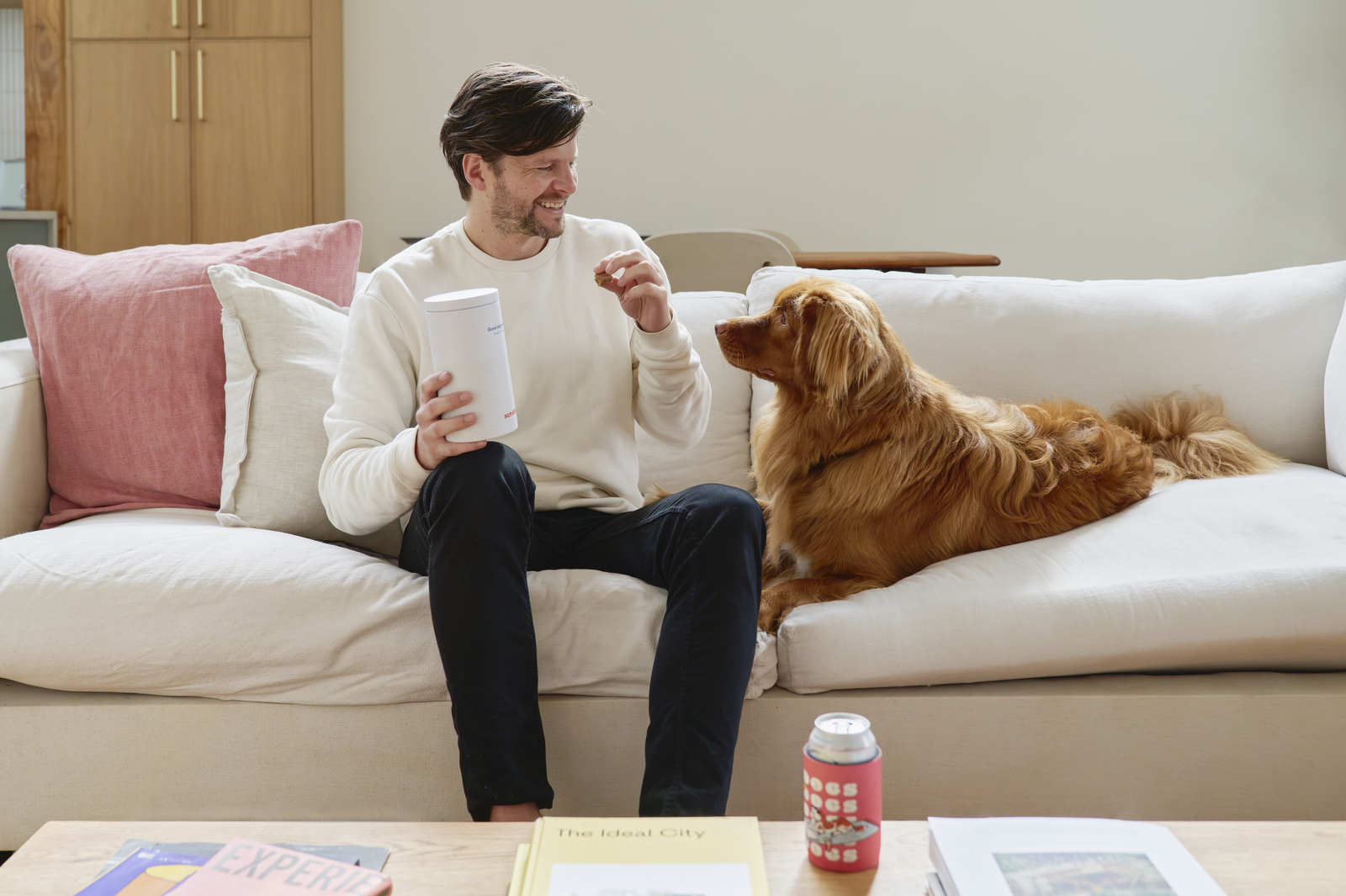 You get a bevvy, they get a treat. Makes chilling with your dog watching the footy actually chill!
1 / 4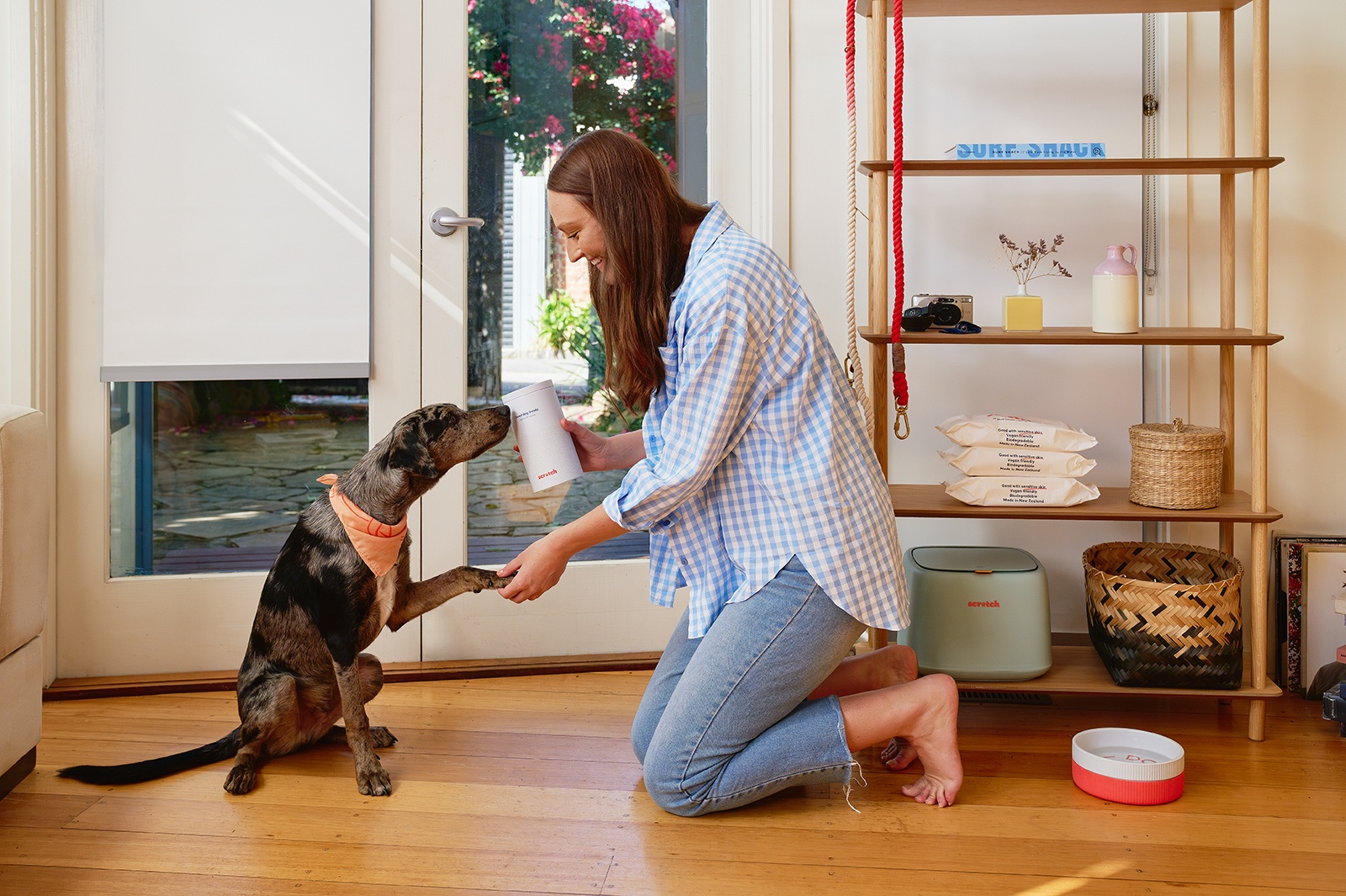 Perfect for training, distracting, and rewarding good boy behaviour after they didn't bark at the postie
2 / 4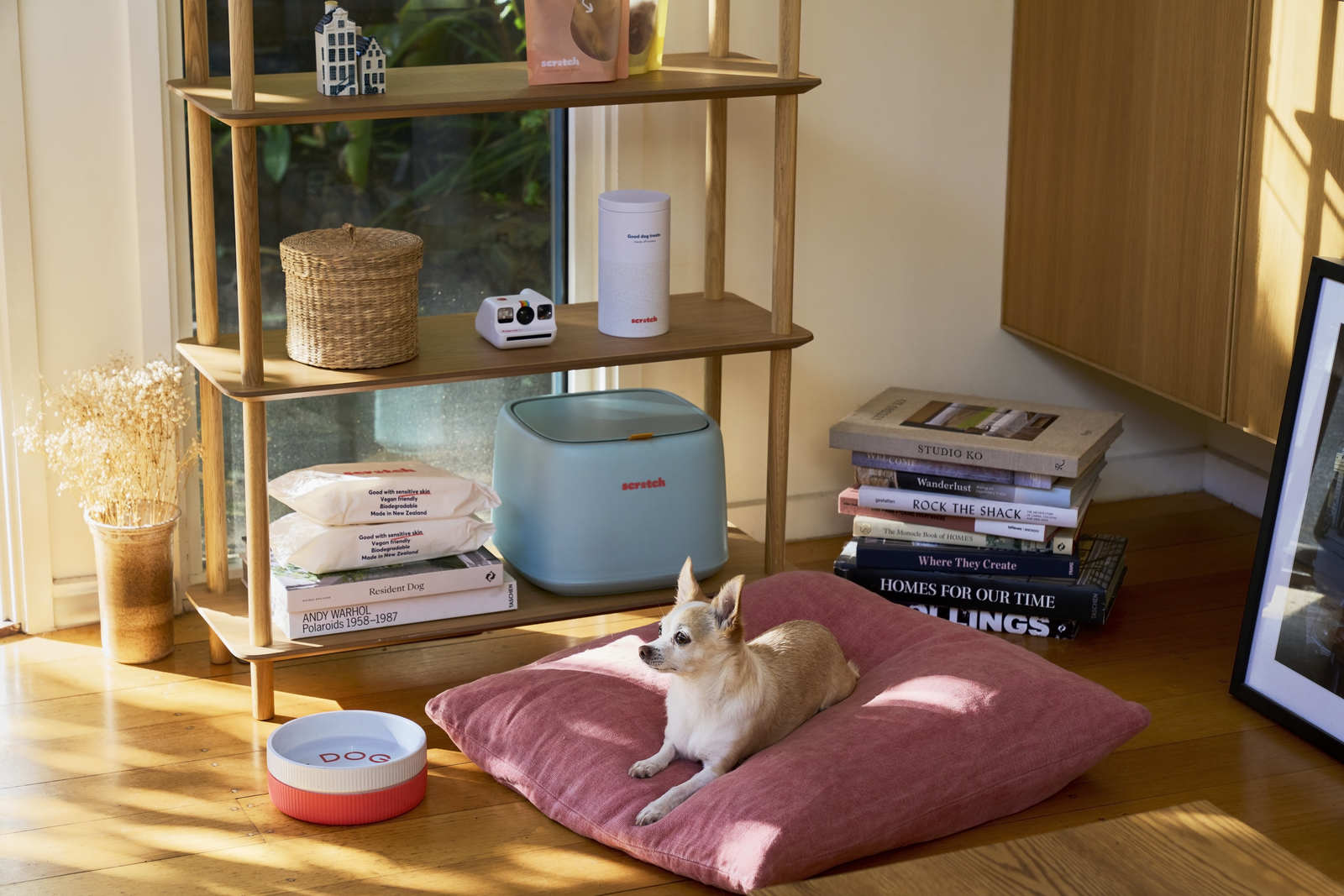 Looks great on your shelf! Make your house a doggie dreamscape with our stylish yet functional design.
3 / 4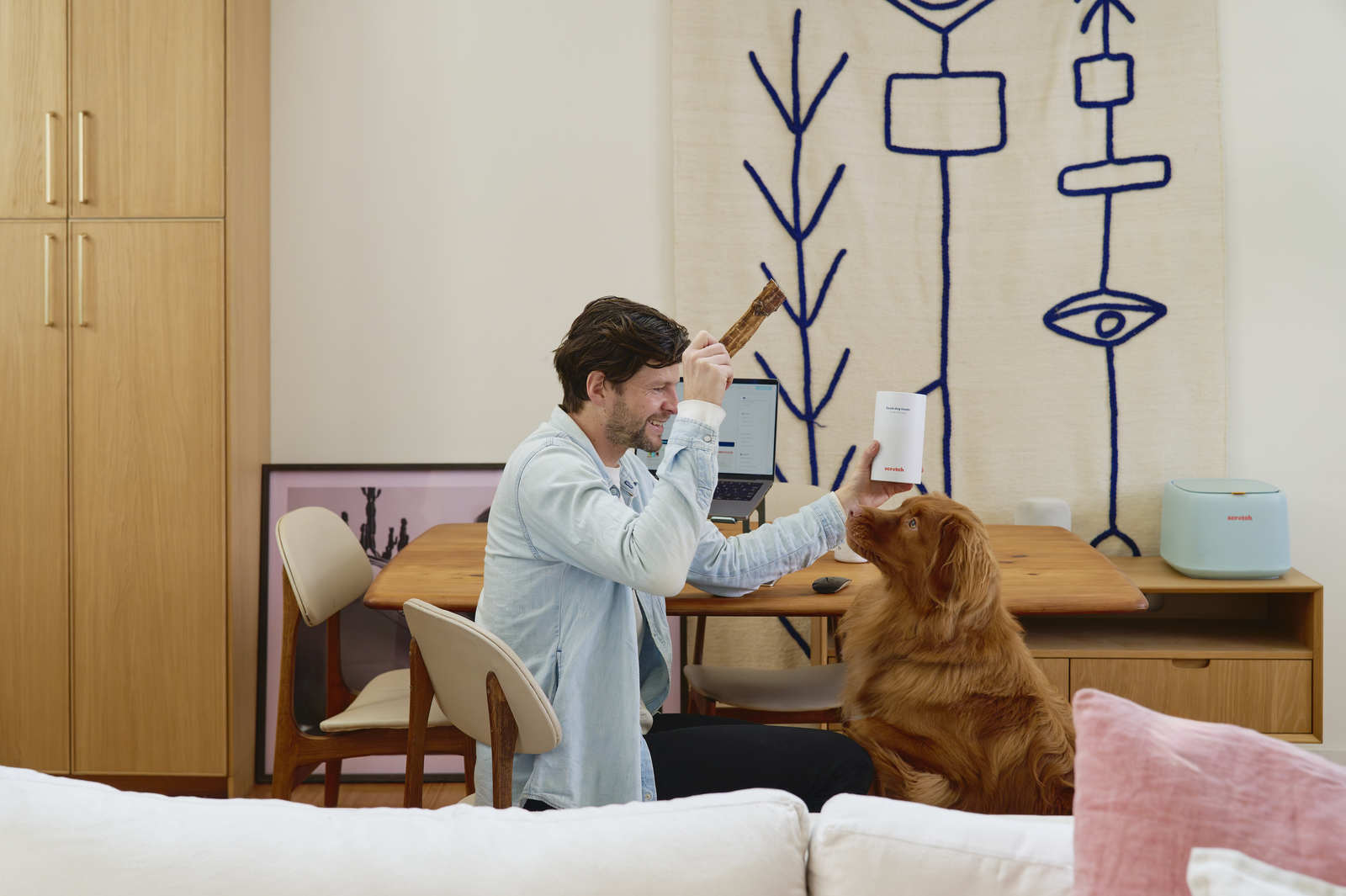 Give them a high value reward treat after they didn't bark at all during your meeting. Onya Mello. We knew you had it in ya
4 / 4
Welcome to the fresh new way to discreetly keep treats around the home, close at hand for when you need them. Or just when you want to remind your pup who's the goodest dog in the world? You are. Oh yes you are.
| | |
| --- | --- |
| Materials | Moisture-proof Aluminium tin |
| Dimensions | 18cm x 9.5 cm |
| Washing | Wash with warm water in between use |
| Made in | China |
Common questions
Have we missed anything? Jump on live chat and ask us about your dog
Are Treat Containers dishwasher safe?
They're not. Wash your Scratch dog treat container in warm water only.
How many treats does each container fit?
About half of a Jerky or Lamb Crunch bag, give or take. You can fit two bags of our smaller treat varieties, like Freeze-dried Roo or Turkey Bites.
Does this come with my Scratch order, or separately?
We'll include your dog treat container with your next order, with no shipping cost.
Do I need a Scratch subscription to buy?
Yes, these are exclusive to Scratch subscribers and can be added to your next order through your account page or at the top of this page when logged in.