Kangaroo Recipe Changelog
Many brands change recipes regularly without notifying customers or changing labels, but that's not how we roll.
As well as notifying any customers before it takes place, here is each change ever made to our Kangaroo recipe, and the reasons behind it.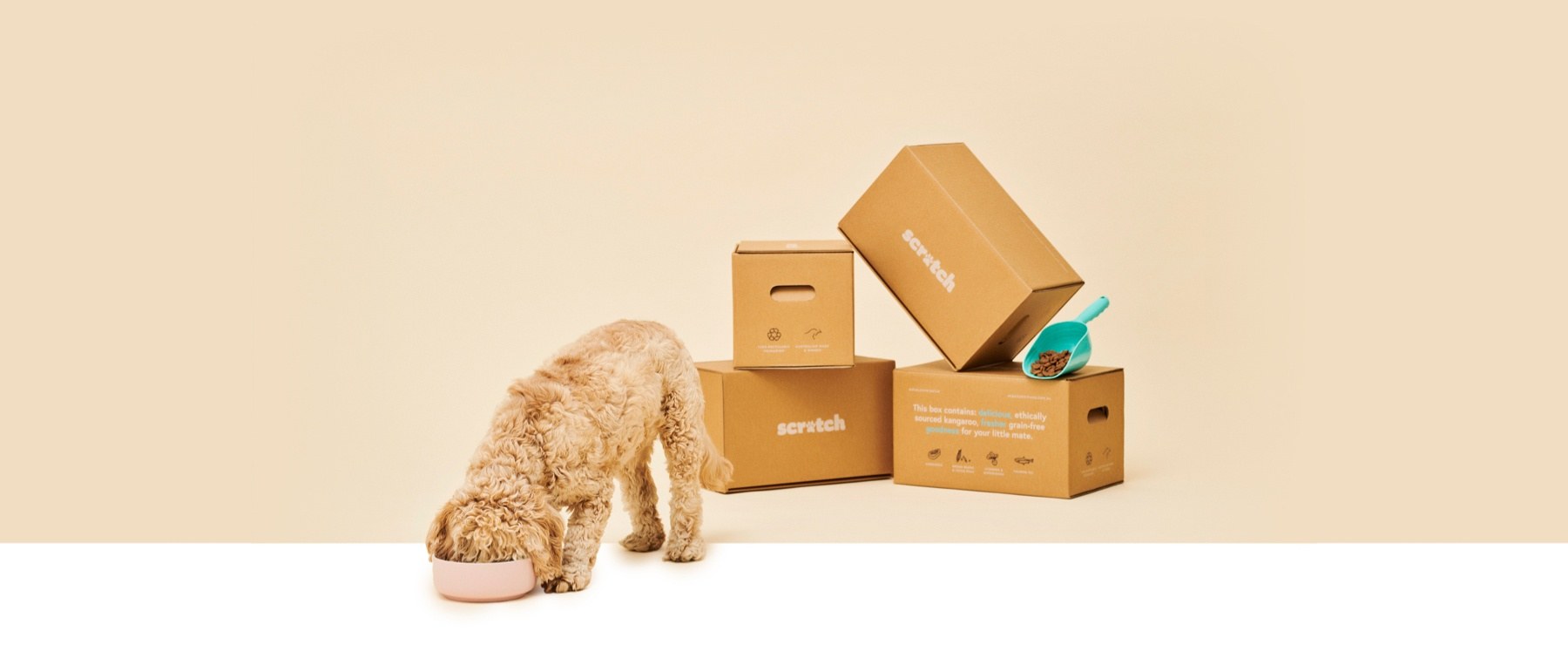 Feb - July 2021
Temporary change of ingredient
Our kangaroo recipe has a temporary change, with pea protein temporarily substituted with soy protein due to supply issues.
May 2020
Major recipe update - Protein sources, joint supplements added to recipe & fibre reduced
Due to environmental factors (the impact of drought and then floods), we are no longer able to source the kangaroo meal we used in our original recipe. The roo meal we've temporarily been using is not compatible with our manufacturer's machines and wasn't rich enough in protein. We are passionate about using only sustainably sourced roo from ethical suppliers. This new roo meal contains more calcium than the original so we can't include as much as we used to. We've now included pea protein as another source of easily digestible protein. We took the opportunity to make a few other changes to the recipe, adding joint supplements and taking customer feedback on board.
What has changed:
Kangaroo now makes up 21% of ingredients – the max we can add for nutritional reasons. We have added sustainable, easily digestible, nutritionally balanced pea protein (13%). Protein will stay at 28% and it is still a single-animal-protein recipe.
Less fibre. We've reduced the amount of chickpeas and broad beans slightly and introduced a little potato starch for optimal digestive frequency (some of you told us you were reaching for the poo bags a little too often). It is still naturally high in fibre to support digestive and immune health.
We've added Glucosamine, Chondroitin & Hydrolysed Collagen supplements. These are the key building blocks for healthy joints and will particularly benefit dogs as they mature into old age.
Original ingredient breakdown:

March 2020
Temporary change of nutrition
We use nearly 2x more roo than any other kibble and we make sure that it's the best available for your dog and the planet. That means kangaroo suitable for human consumption from sustainably managed areas. The ongoing drought, smoke from fires (impacting visibility) and now flooding (halting access), have combined to temporarily restrict availability from our normal supplier.
While we have still included the same amount of roo the analysis breakdown will now temporarily be:
25% protein (down from 28%)
18% fat (up from 15%)
June 2019
Taurine added to recipe
The amino acids Methionine and Taurine are particularly important for heart and eye health. Your Scratch food already included these from the kangaroo and vegetables at adequate levels, but we have decided to add more. This will especially help dogs with a genetic pre-disposition to heart health issues like is common with Golden Retrievers.
September 2018
Released
Our original recipe that's made for dogs who can't stomach what big pet food puts out there was released on September 1, 2018.