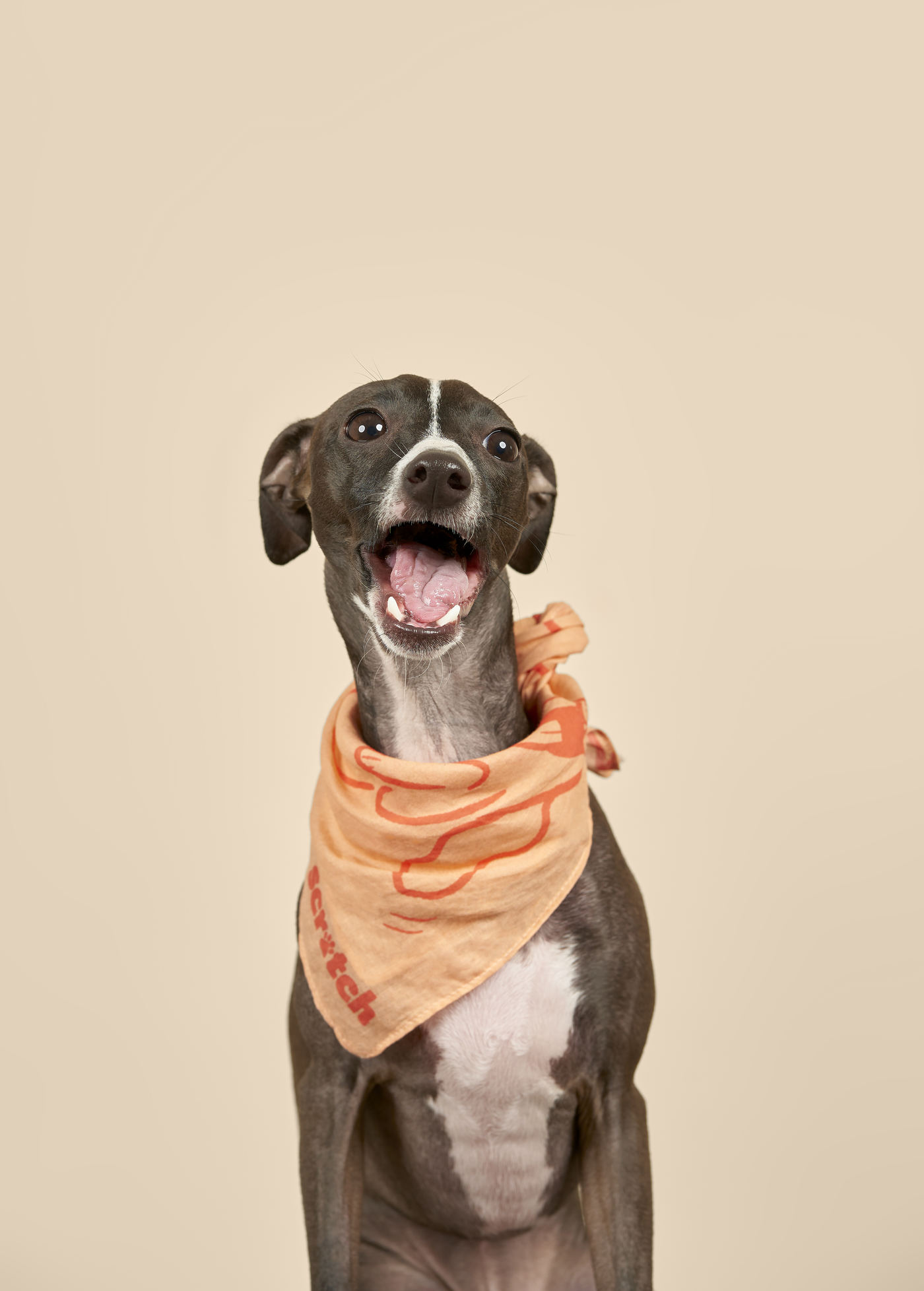 Meet Peggy Disco
When it comes to trusting her gut, Peggy Disco has all the moves. A rehabilitated kibble scoffer, she's learnt to slow down and savour the goodness each bowl of Scratch brings. Once a manic pixie dream dog, she now always leaves roomies for the zoomies.
Stage five clinger and social butterfly, local influencer, Peggy Disco is an Iggy enigma wrapped in a riddle. We sat down with her over a bowl of Scratch at her favourite Sydney hotspot to discuss digestion, dance moves and diet…
Tell us, what's a typical day look like in the life of Peggy Disco?
On weekdays, I usually get to sleep in until late morning while Mum works from home. By lunchtime, I'm powered up from my beauty sleep and ready to stretch my legs. Mum will take me for a walkies (which will often be a bit stop start because of the many pats I attract).
I am usually manage to wait for dinner where I get my full serve of Scratch but if I feel a bit peckish, I'll nibble on a Lamb Crunch Treat (sometimes I am cheeky and stand by the fridge waiting for some cheese).
Weekends are for socialising, whether it's an Iggy meetup with friends or a pyjama party, going to markets or a run to Bunnings.
We've got to ask… where does the name Peggy Disco come from?
Because of my sweet moves, baby. Music is my true drug and if there's a dance floor around, I'll tear it up. It keeps me active and most importantly, keeps me in the spotlight.
What's your relationship like with food?
I love it. Sometimes a little too much. I've been called a vacuum and will hoover all human food in sight. I love cheese and fruits like blueberries and watermelon. And I can't say no to treats. But my scoffing ways we affecting my digestion and making it hard for my humans to track how much I was actually eating each day. So, we thought a high-quality, nutritionally complete kibble would be the answer.
You've started a love affair this year – with Scratch! Tell us all about it.
After trying four different kibble brands and rejecting them, leaving the bowl full each time (how unlike me!) we tried Scratch. Iggys are known for our digestive issues but since starting on Scratch, my stomach is more settled, my poop times are pretty predictable and I absolutely love the taste. I'm on the Sensitive Kangaroo recipe and honestly, it feels like I've found my soulmate.
I like versatility so we'll mix things up. Sometimes I'll eat out of my Gorman bowl or my automatic feeder and now I've even got a Scratch slow feeder to rehabilitate my scoffing tendencies. My parents even send me off to doggy daycare with some Scratch!
What's your biggest quirk?
Ha ha. Ok, this is a weird one, but I really lIke to notify people after every wee and poo. I'll get up in their face and always expect a treat every time I go to the bathroom. What can I say, I just feel that my business needs to be their business too.
Last question: who would play you in a movie?
Drew Barrymore in the Wedding Singer, total 80s vibes. Plus, like me, Drew is a positive, open, creature and I think she'd capture my essence really well.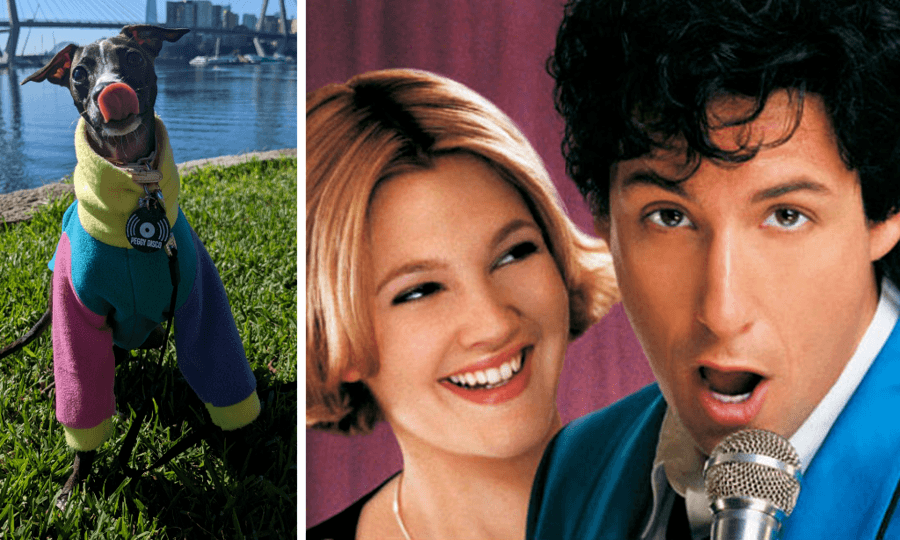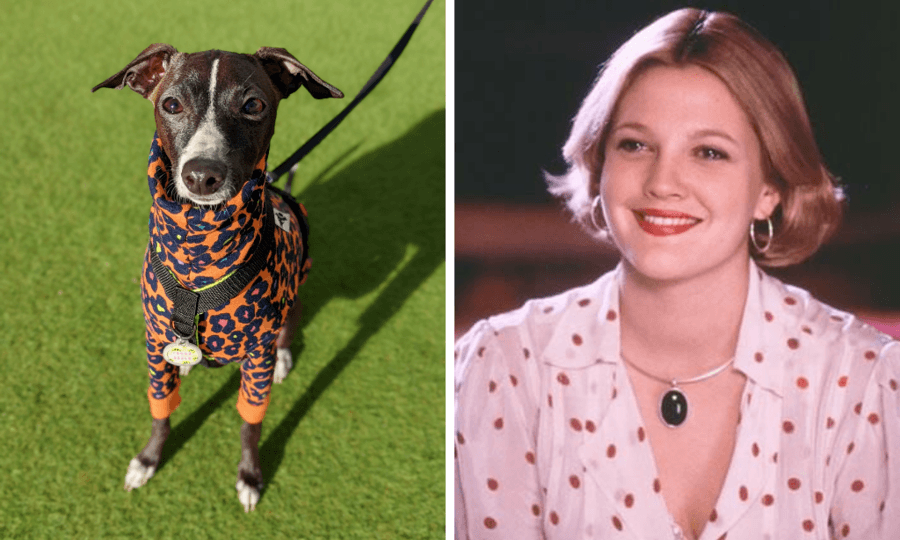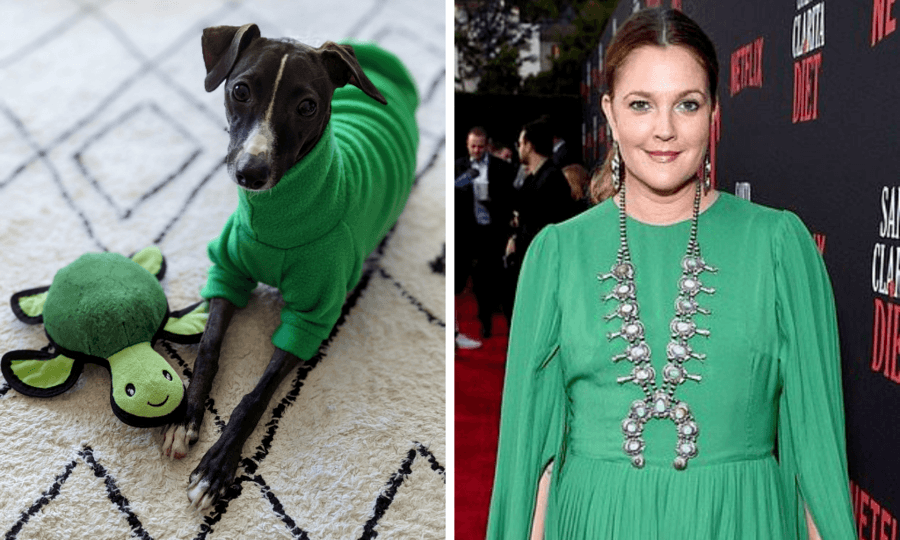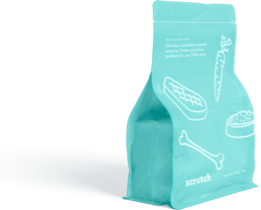 Peggy Disco tucks into our Kangaroo recipe
Our original game-changer & still the best thing if they can't seem to shake tummy & skin problems on any other food.
Find your dog's ideal food