Compare our Kibble
Grain-free

Turkey, Lamb & Beef
$69 per box
Grain-free

Kangaroo
$79 per box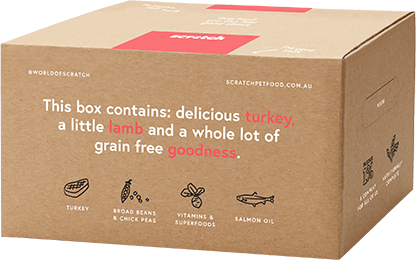 Both Recipes are:
Packed full of whole, Australian vegetables
Protein rich with local, sustainably-sourced meat
Cooked with four healthy oils for healthy skin & coat
Nutritionally (and emotionally) complete
Naturally high in fibre to fix gut problems
Suitable for all life stages, from puppies through to silver foxes
Are great for allergies & intolerances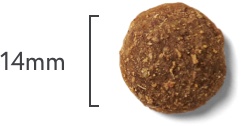 Large breed puppy friendly!
Multiple animal proteins for diverse nutrients
Differences: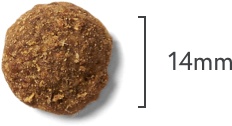 Not for large breed puppies
Single animal protein - amazing for dogs with allergies or on elimination diets
Sustainably-sourced Kangaroo
Added supplements for joint health (great for older dogs)
Stocked up but interested?

Set a reminder
Enter your email address and we'll send a single reminder email when you're running low on food.