Here's a few words we never imagined we'd be saying – Mick Fanning invests in Scratch!
Actually, stuff it. We did imagine it. From day one. We set out to earn Australia's trust, not through big marketing budgets and ads, but through good old fashioned customer service and a product that turned dogs health around.
Doug and I always believed that for Scratch to fix the pet food industry like one day we hope it will, it was all about trust. If we could turn flaky skin into a glowing coat, or the runs into 10/10 poops, our customers would vouch for us and want to spread the word.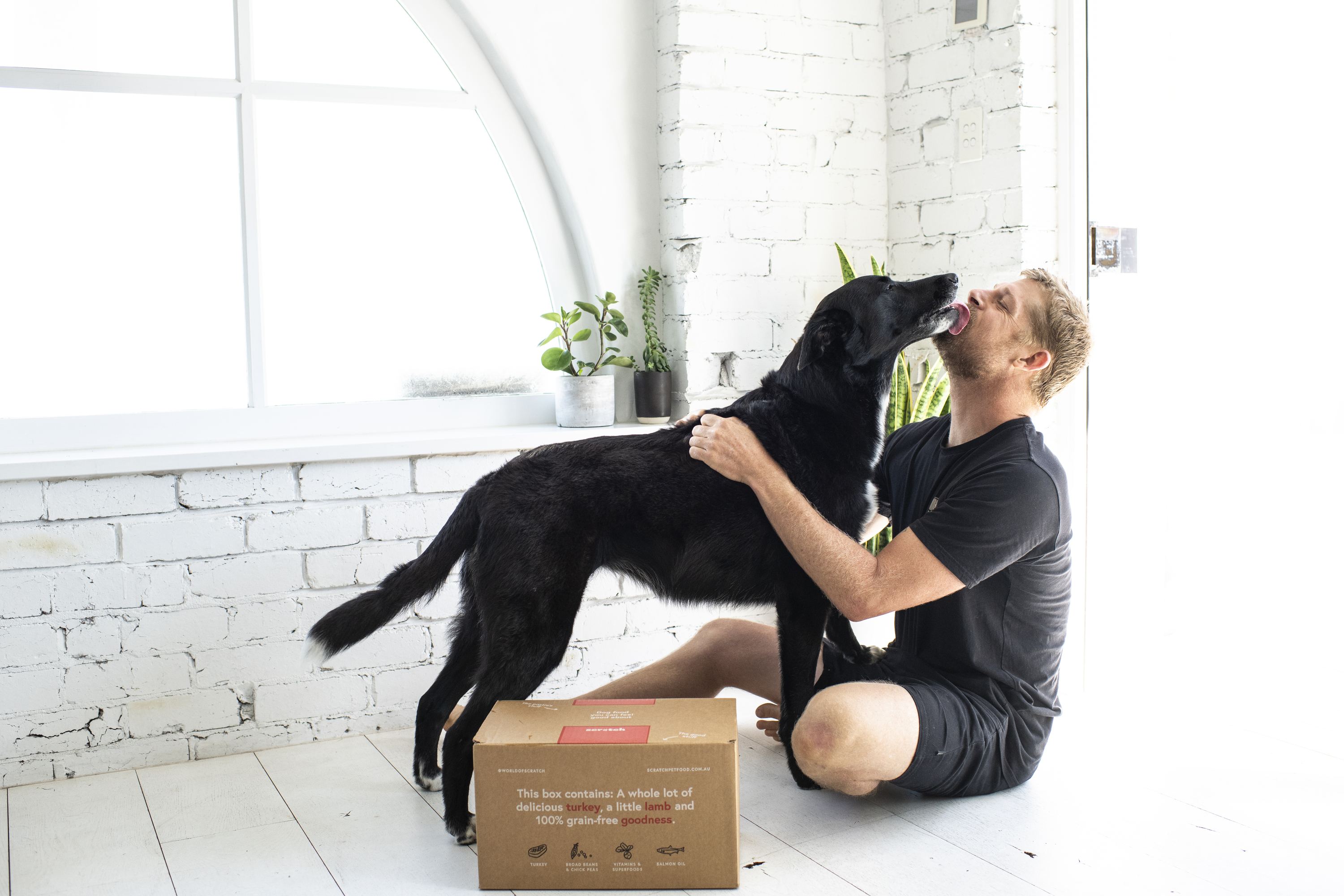 Nearly a year ago when new sign-ups were just trickling in, we saw a familiar name pop up – Mick Fanning. A friend of a friend had tipped him off about Scratch and desperate to fix Harper's chronic skin issues, he gave it a go.
Today we're excited to announce that Harper's skin is glorious and that Mick joins our bootstrapped company as one of our first investors.
"Harper's always had sensitive skin and it gets irritated easily. Poor thing scratches herself silly some days. I kept going through and changing her diet to see if I could help her out but nothing seemed to really work until I got her on Scratch", says Mick.
"The health of dogs is just as important as my health, but it hadn't been easy to find a business who made decisions that way".
Scratch remains 100% Australian owned and made.
To learn more about Mick's investment in Scratch and why he got involved, read his interview with The Herald Sun.