Since day one, our mission has been to deliver dog food that's fresher than what you'd get at the shops. So, guess what we've gone and done now…
We've made it even fresher!
Why? Well, a while back we asked what you do with your Scratch packaging. We got over 1000 responses (woah, thanks guys) and some pretty surprising results.
We learnt that the white bag we used was pretty dodgy and broke often. We learnt that most of you actually 'decant' your Scratch from the bag into a container (at least 10 of you replied and used the word decant, you fancy lapdogs). And we learnt that 7.5kg of food takes too long for smaller bellies to get through and stay fresh.
So, we're doubling down on freshness by giving our packaging a makeover.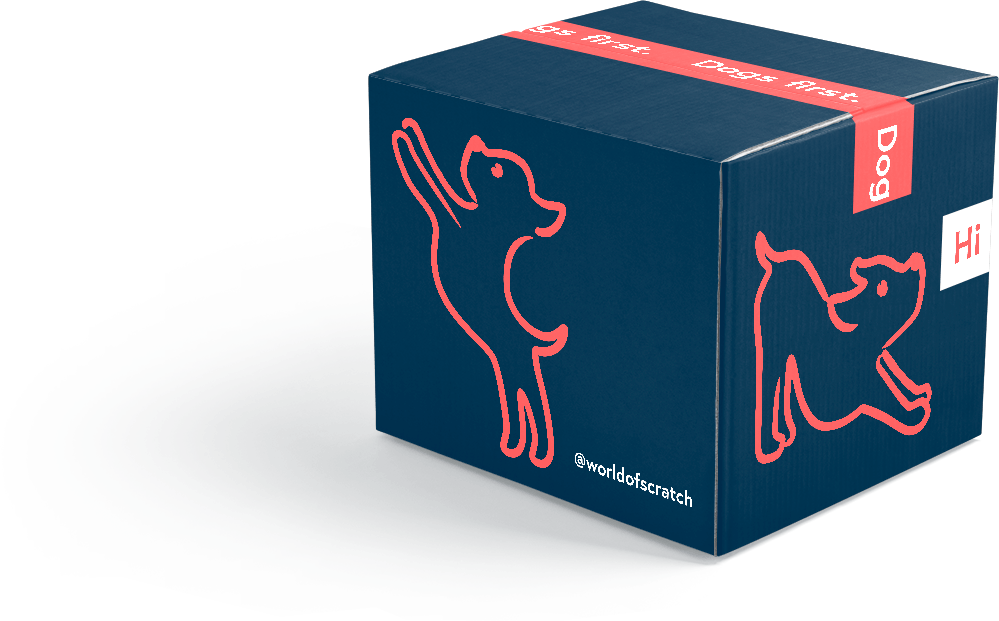 From October 12, we'll be making some changes to the way you receive your Scratch.
We'll now send out 8kg of Scratch instead of 7.5kg but we'll spread it across two smaller 4kg bags. Crack one open and keep the other sealed up until it's time to use it. Fresher for your dog, great for smaller breeds and better for your backs.
Same great value. The price per kilo will stay the same (actually a tiny bit cheaper) but because you'll get an extra 500g of food, the overall price per box will increase (by max 5 bucks).
Recipe
Before
From Oct. 10

Turkey recipe

$69 per 7.5kg


$9.20 per kg

$73.50 per 8kg


$9.19 per kg

Kangaroo recipe

$79 per 7.5kg


$10.53 per kg

$84 per 8kg


$10.50 per kg
Our box is changing too. Instead of each recipe having its own box, your standard Scratch box will contain different bag designs for each recipe.
Our new 100% recyclable bags not only look a hell of a lot prettier, we've also got a new seal to lock in all that goodness (no more slider!). We've kept the planet in mind too and made sure our two smaller bags use 4% less resources than our bigger bag.
What do you need to do?
Nothing. From October 12, we'll automatically flip your billing over to the new prices for any future 8kg orders. We'll send you a link to check/adjust your delivery frequency in your account area as you'll be receiving 6% extra food.
If you have any questions at all about these changes, just hit reply or speak to us on live chat.