We've long thought about the effect ecommerce has on the planet. Over the past six months, we've been working on an action plan to further reduce the environmental impact of us doing business. Today, that starts with reducing our carbon footprint from shipping.
"On one hand, online shopping reduces the number of individual trips we make in cars to various stores, but on the other those trucks and warehouses popping up all over the place emit a lot of carbon."

Mike, Scratch co-founder
While the jury's still out on the overall benefits vs environmental toll of ecommerce, there's no denying the carbon impact of last-mile delivery is considerable, and is expected to rise 30% by 2030 as we buy more online. This is something we have direct control over at Scratch, so we've cleaned up our act.
We're reducing the environmental impact of our ecommerce business model in 3 key ways:
Shipping locally to avoid unnecessary extra transport
In 2020, we opened a new warehouse in Perth, adding to our Melbourne, Sydney and Brisbane fulfilment centres. That helped us reached our ambitious goal of 93% of orders being sent within the same state for the year (up from 83% in 2019).
In February 2021, we took another good step towards hitting our increased goal of 98% local deliveries this year, by opening a warehouse in Adelaide.
Local warehousing and operational efficiency are vital to keep customers' orders arriving quickly, without the need for interstate delivery using aircrafts, aka mega-polluters. (Thanks God for our co-founder and operations lord, Doug, who never misses a beat!)
Reducing packaging materials
By re-designing our packaging last year, we reduced the amount of packaging we produce per box by 4%, while still keeping it secure and safe from spoilage. Now, that might not sound like a huge number but with more than 10,000 dogs on Scratch, it does add up!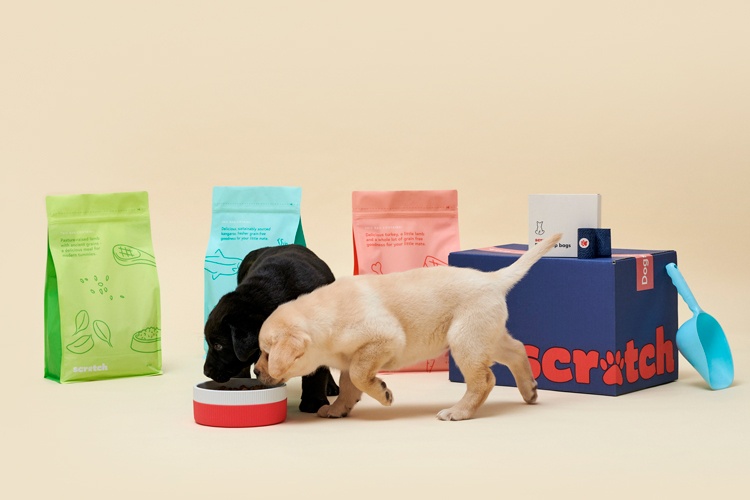 Our next step is to introduce an even more efficiently-sized box, for orders not containing any extras like treats. This will reduce waste and help delivery vehicles fit more packages, meaning less overall trips and trucks on the road.
And now, all shipping from Scratch warehouses to your doggy door is carbon neutral!
Starting from March 2021, we'll be paying for carbon offsets for every Scratch delivery you receive. It's part of our commitment to doing everything we can to minimise our carbon footprint as a company. All with no added cost to our customers.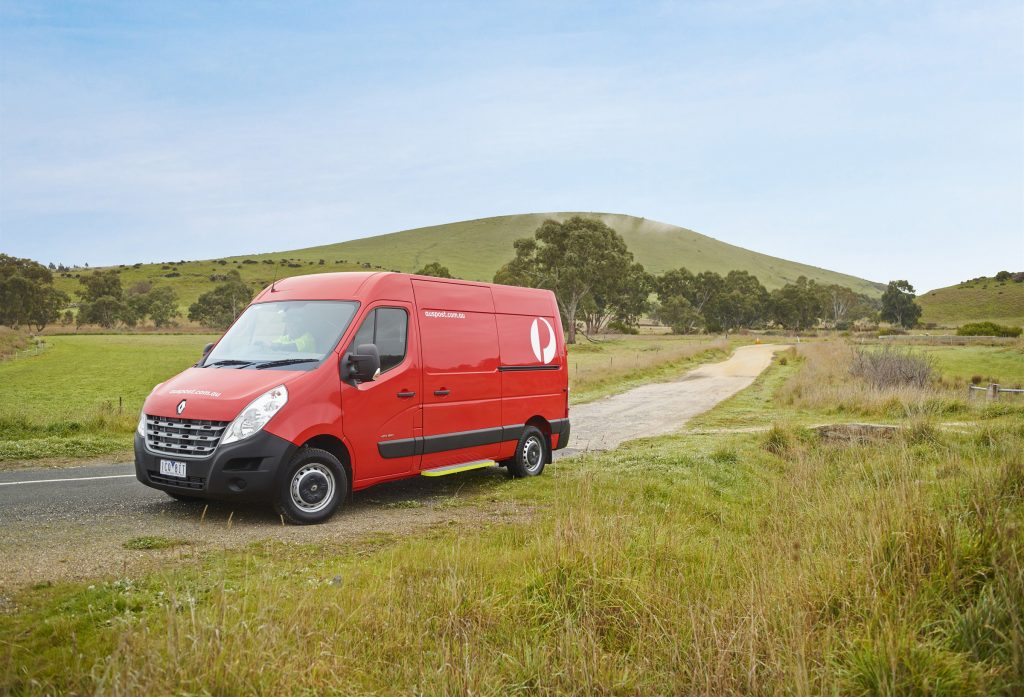 Practically, this works by us donating money from each order, which goes towards planting biodiverse Australian forests that draw down carbon out of the atmosphere and into the soil. We've chosen to work with Greenfleet, an Australian not-for-profit who have planted over 500 native forests.
Carbon offsetting is admittedly, worse than producing no carbon at all, but a dog's gotta eat and we were pleasantly surprised to learn of the secondary benefits of this forestry work—improving soil and water quality, and providing vital habitats for native wildlife.
This carbon offset cost is on top of the 1% of revenue that we donate. And as we grow (fingers crossed) and have more scope to work with suppliers, we'll be looking to cut direct emissions even further, detailing steps taken and total carbon offset in our new annual impact reports.
For now, we're super excited about this big step and that each and every Scratch order is looking after this planet that we call home. ?
Give your dogs a pat for us!