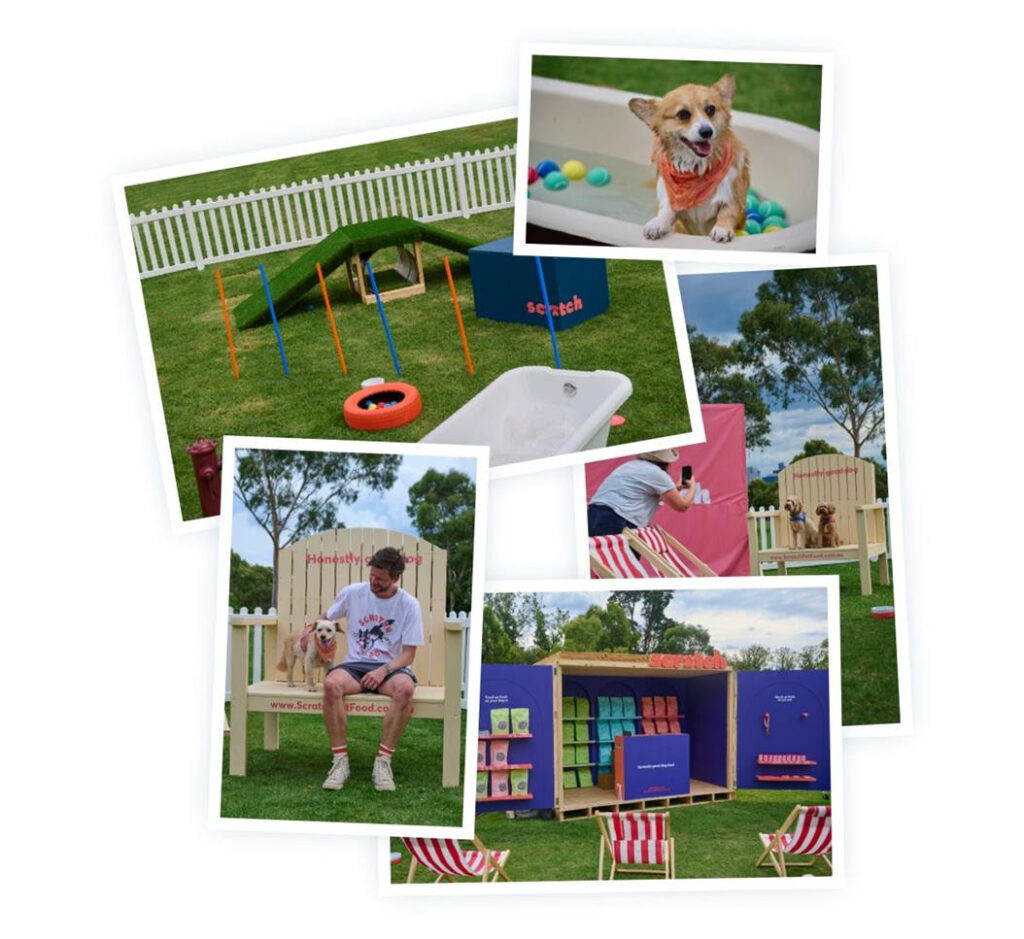 Where dogs can be dogs
Doggy paddle tubs. An agility course. Ball pits. A stick library. Everything your woofer could want and more.
What are we talking about? Scratch Patch of course. This March, we brought our first ever pop-up dog park to the Edinburgh Gardens in Melbourne, for 3 weeks of tail-wagging playtime.
With dedicated zones for small fries and big boys, over 2,000 woofers enjoyed this experiential play park.
Why did we do it?
To spend more time with dogs, of course! Born and bred in Melbourne, we got pretty tired of chasing our tails during lockdown after lockdown. So, to say thanks for keeping us all going through isolation, we created the ultimate outdoor dreamland for dogs. Complete with treats for them and you.
Did you make it down for a pat and a chat? Awesome! Have a look for your dog in the shots below.
Didn't get down there this time? Suss it out in our festival video or shoot us a DM us on insta to tell us where we should head next.