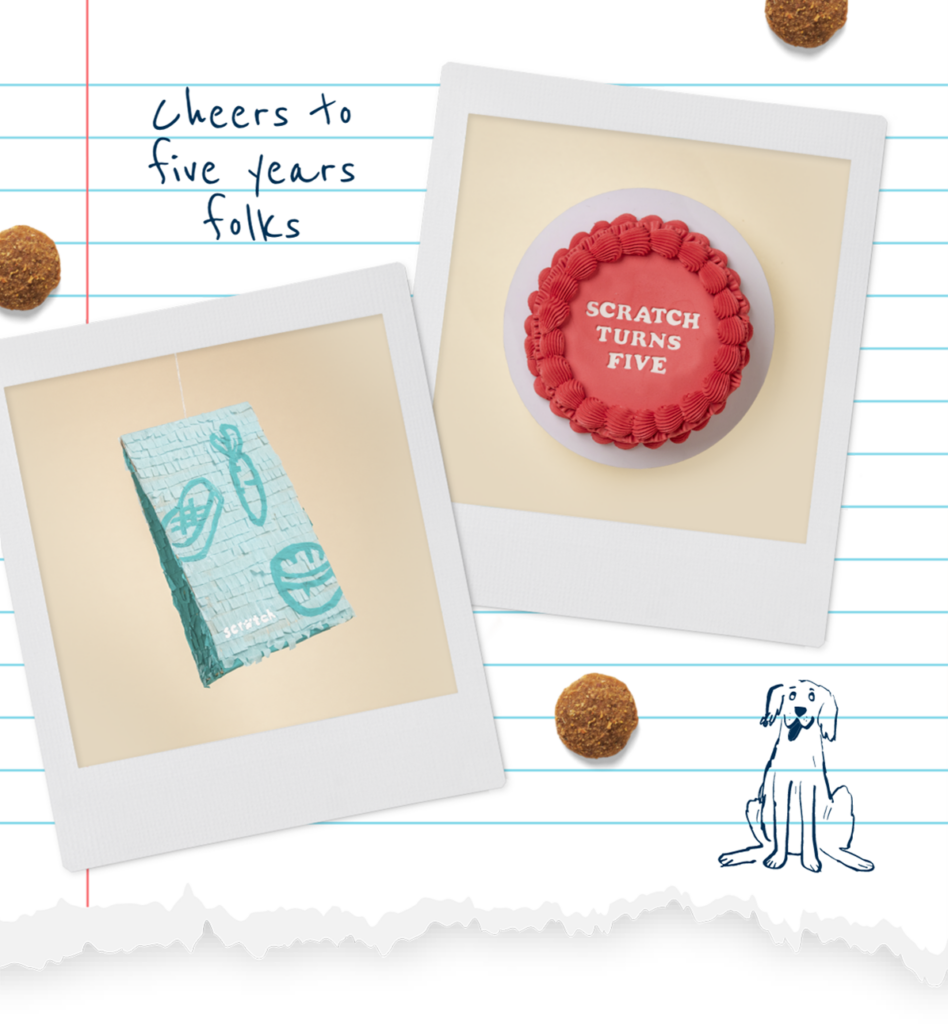 And just like that, Scratch is 5! Old enough to go to school. Young enough to still play in puddles. Five years ago today, back in 2018, Doug and I put the Scratch website live. Someone managed to jump on and sign up while I was frantically testing everything.
3 coffees down by 9am.
We were off! First sale made. Someone trusted us enough with their dog's nutrition to give the new guys a crack. We've never forgotten it.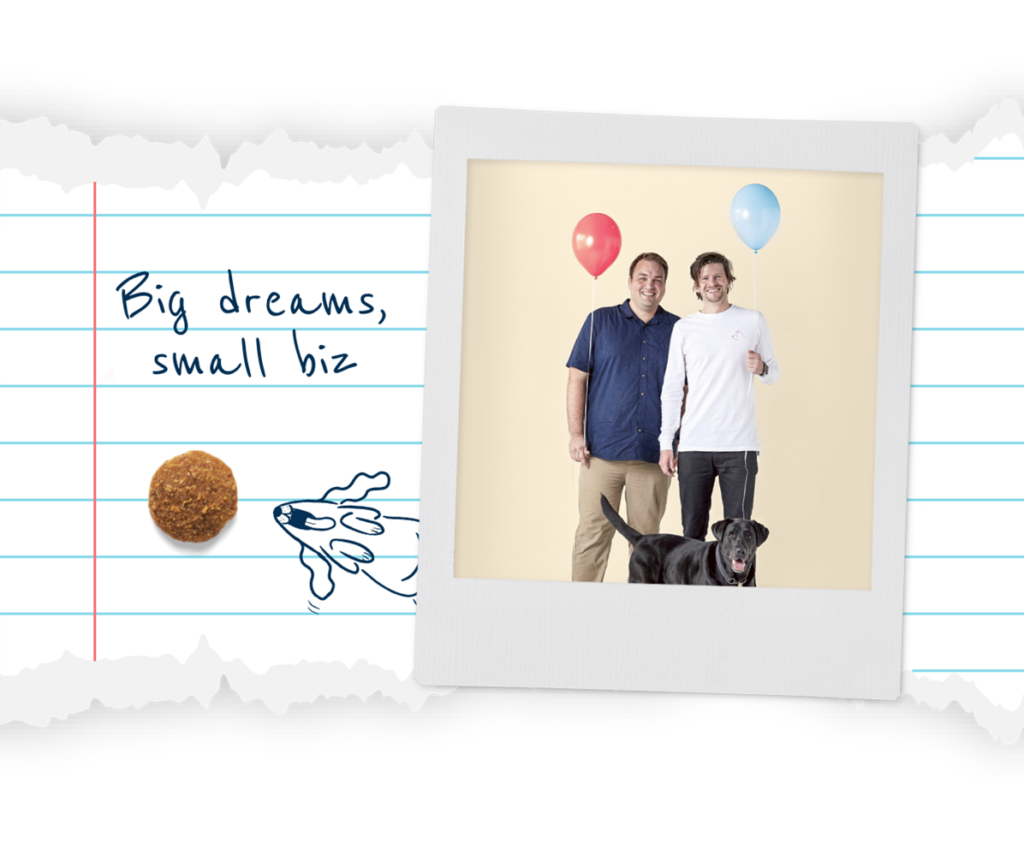 Dog nutrition is a serious game. Get it wrong and our gentle, sometimes mischievous and always loving mates can get sick. Not on our watch!
We've seen a pandemic come and go, received a couple of legal letters from the globo-dog-food brands over the journey and earned the trust of over 40,000 dogs and their humans.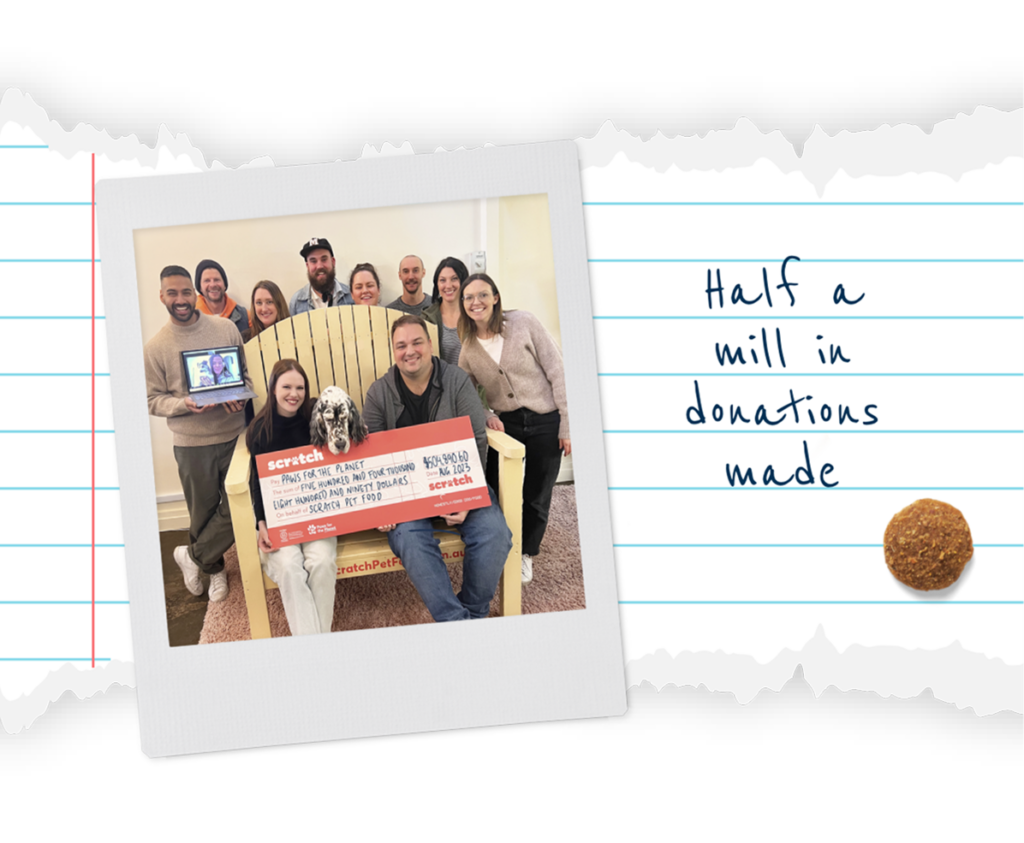 And as if by fate, we mark our 5th year in biz having just ticked over $500,000 in cash donations to our amazing climate action and dog welfare partners.
This different way of doing business seems to be working, allowing us to stay independent, always honest and able to give back along the way.
We donate a % of our revenue (not profit) for every box we ship, so as the Scratch family grows, so does our ability to make a difference.
Five years.
500k in donations.
40,000 dogs strong.
Thank you for believing in us. For trusting us with your dog's nutrition. For seeing through the sneaky pet store brand tricks and looking deeper into what's going into their bowl.
And for helping us grow this at our own pace, never taking our eyes off the ball so dogs and the planet are better for Scratch being around.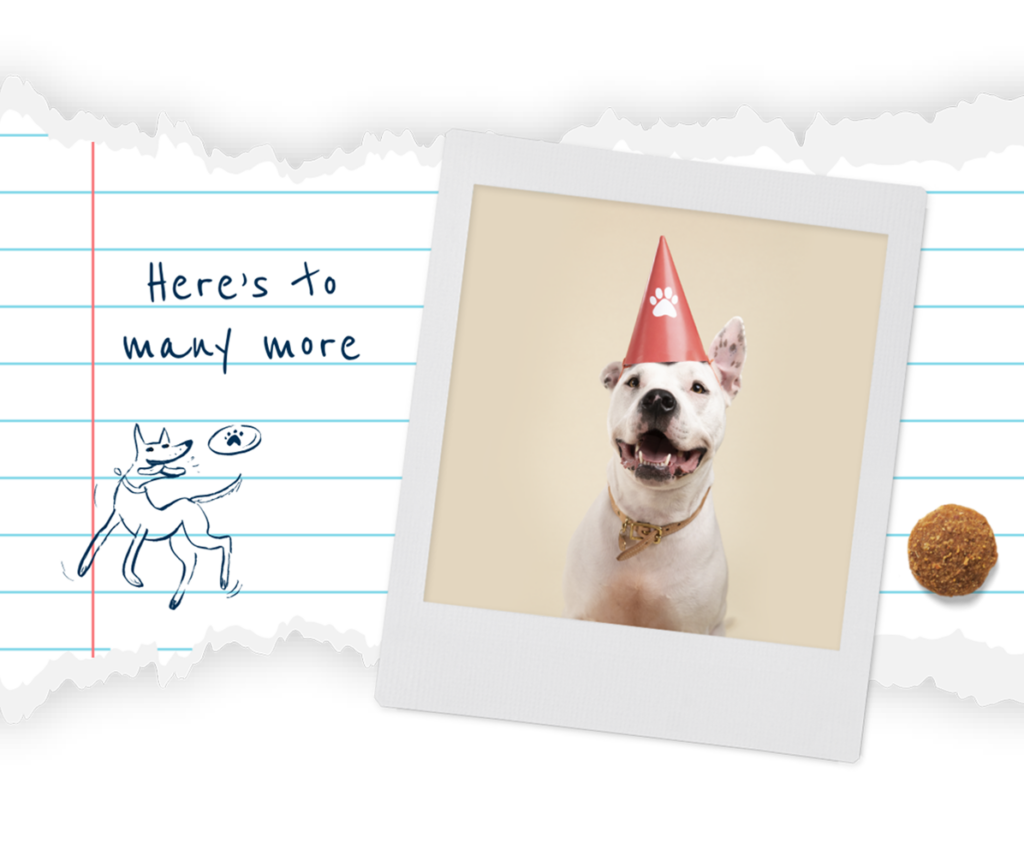 Tonight we'll be having a drink (from the top shelf I reckon) to celebrate making it this far. So cheers to that and cheers to another 5 years of doing what we love.
Give your dogs plenty of pats for me. We love their guts!
– Mike, Doug and the Scratch team