Here's a few words we never imagined we'd be saying – Mick Fanning invests in Scratch!
Actually, stuff it. We did imagine it. From day one. We set out to earn Australia's trust, not through big marketing budgets and ads, but through good old fashioned customer service and a product that turned dogs health around.
Doug and I always believed that for Scratch to fix the pet food industry like one day we hope it will, it was all about trust. If we could turn flaky skin into a glowing coat, or the runs into 10/10 poops, our customers would vouch for us and want to spread the word.
Today we're excited to announce that Harper's skin is glorious and that Mick joins our bootstrapped company as one of our first investors.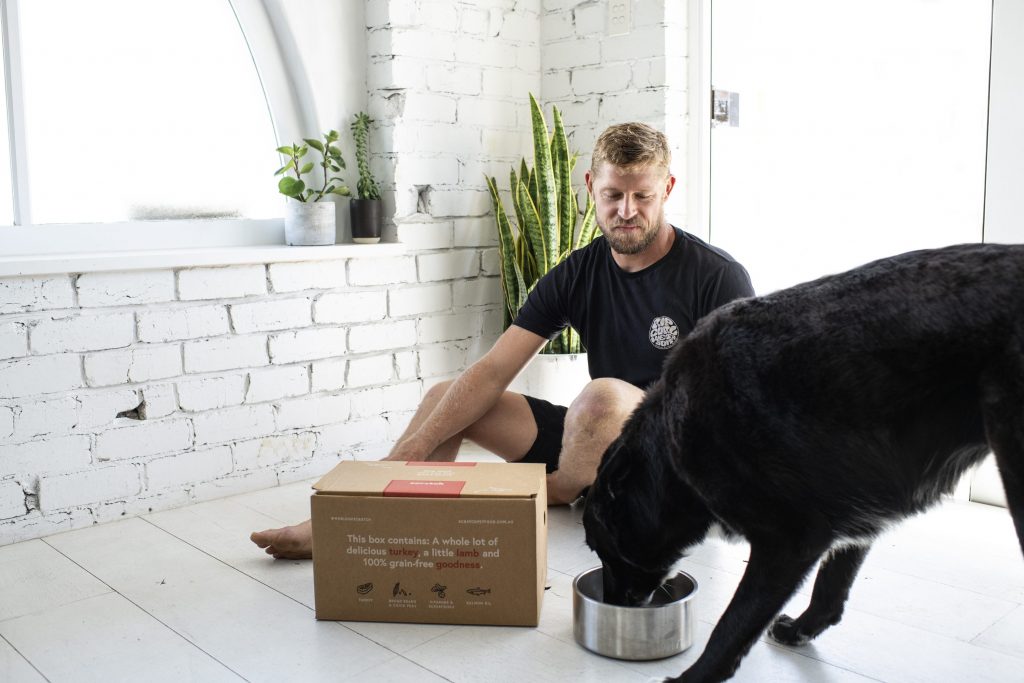 Harper's battles with chronic skin problems
Nearly a year ago when new sign-ups were just trickling in, we saw a familiar name pop up – Mick Fanning. A friend of a friend had tipped him off about Scratch and desperate to fix Harper's chronic skin issues, he gave it a go.
"Harper's always had sensitive skin and it gets irritated easily. Poor thing scratches herself silly some days. I kept going through and changing her diet to see if I could help her out but nothing seemed to really work until I got her on Scratch", says Mick.
"The health of dogs is just as important as my health, but it hadn't been easy to find a business who made decisions that way".
Harper spent her first 6 months correcting her gut balance on our single-protein Kangaroo recipe and now alternates between that and Turkey, Beef & Lamb for a little variety.
Real ingredients.
We take the retail markup and invest it in healthier ingredients. One chomp of this high protein Australian kibble and your dog's old diet will feel like junk food.
Made fresher on subscription.
We use data to know when your dog will be due for more kibble. No more bags of old dog food from 18 months ago. Just the best dog food made fresher for your little mate.
Delivered to you.
We know when you need it and deliver it straight to your door – for free. Now you can spend your Sunday watching Netflix – not hangin' in the pet food aisle. We think it's Australia's best dog food.
Choose your protein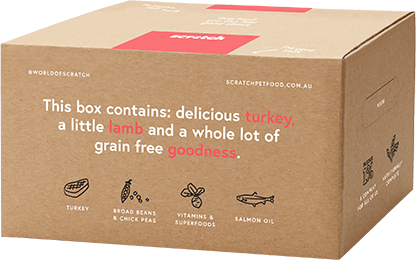 Turkey, Lamb & Beef ($69)
Triple Treat
Our most popular option for dogs of all ages, this high-protein recipe is also packed full of veg, healthy oils and vitamins to keep your pup active all day.
More info
Single-protein Kangaroo ($79)
For sensitive souls (or skin & tummies)
Sustainably sourced roo with glucosamine and collagen for any woofer that can't seem to shake tummy, skin or joint issues.
More info
Compare our Kibble
Grain-free

Turkey, Lamb & Beef
$69 per box
Grain-free

Kangaroo
$79 per box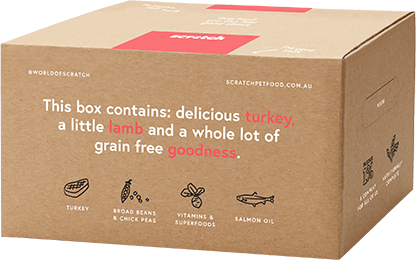 Both Recipes are:
Packed full of whole, Australian vegetables
Protein rich with local, sustainably-sourced meat
Cooked with four healthy oils for healthy skin & coat
Nutritionally (and emotionally) complete
Naturally high in fibre to fix gut problems
Suitable for all life stages, from puppies through to silver foxes
Are great for allergies & intolerances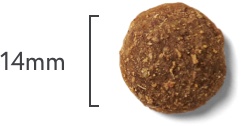 Large breed puppy friendly!
Multiple animal proteins for diverse nutrients
Differences: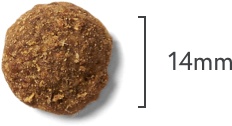 Not for large breed puppies
Single animal protein - amazing for dogs with allergies or on elimination diets
Sustainably-sourced Kangaroo
Added supplements for joint health (great for older dogs)