Did we mention we have just the food for them?
Puppy parents around Australia are getting them started on Scratch. We said no to dog food stores and yes to real ingredients, made fresher on subscription and delivered to you.
Our Scratch dog food is a premium puppy-friendly food with the right amount of salt, premium Kangaroo protein, healthy beef fats and plenty of DHA from both algae and Salmon Oil.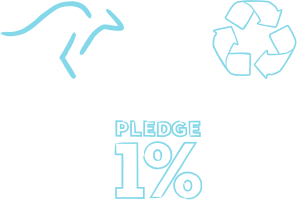 Australian through and through.
Sourced, made, and owned right here in Australia. We mix everything together in New South Wales using 97% locally-sourced ingredients. That 3%? That's coconut oil & vitamins we get from o/s to give him a boost that products grown in Australia can't.
Nutritionally Complete.
We fine-tuned our recipe with an animal nutritionist to make sure every ingredient was spot on and mighty delicious.
Made fresh on subscription.
We use data to know what your dog needs and when they need it. The subscription model means no more late night dashes to the supermarket. Just fresh dog food delivered to your door without any artificial preservatives.