The goodest pups deserve
the best puppy food
Skip the stores and get your pups food direct from Scratch. Without the retail markup, we designed a business model to put dogs first and make the best puppy food.
Our eight rules for the
best puppy food
PLENTY of lean, high-quality protein from the best possible Australian meat
ENERGY from animal fats, not carbs.
NO preservatives and no added colours or flavours
NO grains, soy, corn, cellulose and low starches
WHOLE ingredients as much as possible
NOTHING grouped, disguised or hidden
PLENTY of healthy oils with a variety of Omega-3 sources
EVERYTHING your woofer needs not just to sustain them, but to help them thrive
See How Long a Box Would Last Your Pup
Common questions about puppy food & Scratch
Is Scratch OK for puppies?
Sure is. Both Turkey & Kangaroo recipes are 100% nutritionally complete for all life stages.
What about large breed puppies?
We've got large breed pups & their quick-growing bones covered too, but only on our Turkey, Beef & Lamb Recipe.
Our Kangaroo recipe has a calcium:phosphorus ratio slightly too high for us to recommend, but we'll tell you at checkout if we don't think either recipe is right for your dog.
How much protein do puppies need?
Puppies require at least 22.5% protein (on a dry matter basis).
A high-quality protein provides the essential building blocks for muscles and organs. But not all protein is created equal. Dogs do better with plenty of high-quality animal protein. The best puppy food should have a specific animal protein as the first ingredient – for example 'Turkey', not 'poultry' which can suggest a mix of animal leftovers.
Both Scratch recipes only use specific animal proteins and have more meat than most other foods.
What age should they start eating adult food?
This one's a tricky one.
Adult food is just a worse version of puppy food, not requiring as much protein and DHA. But a healthy adult dog will thrive on high protein diets and DHA comes from salmon oil, so a really good puppy food should be ideal for a dog through their adult lives.
A puppy is technically an adult for feeding requirements once they physically mature and stop growing in height.
Can you mix feed kibble with other puppy food?
Sure can. We have plenty of customers mix feeding Scratch with raw, or even wet food in their younger years.
We'll give you a feeding guide upon signup, and you can change how often you'd like Scratch sent to suit your mix feeding habits.
At what age can puppies move to kibble?
Puppies should get solid food starting at about four weeks, when they're not able to get all the calories they need from their mother's milk. Most puppies are weaned by six weeks.
How much should I feed my puppy?
Good question. It depends on their age, breed & expected adult size. A Saint Bernard is a puppy for a lot longer than a Chihuahua for instance.
The food they're eating also changes things as different foods produce different energy. Scratch feeding plans are tailored to the recipe that they're eating (which you can also switch up if they're fussy and seek variety).
When you get started with Scratch, we'll ask some questions and calculate a feeding guide for your puppy based on this information.
As they grow, you can update their weight via your pups plan webpage for their instantly updated feeding guide. You can see our suggested feeding guide prior to signing up if you're curious.
Compare Scratch
to other puppy food
Real ingredients.
We take the retail markup and invest it in healthier ingredients. One chomp of this high protein Australian kibble and your dog's old diet will feel like junk food.
Made fresher on subscription.
We use data to know when your dog will be due for more kibble. No more bags of old dog food from 18 months ago. Just the best dog food made fresher for your little mate.
Delivered to you.
We know when you need it and deliver it straight to your door – for free. Now you can spend your Sunday watching Netflix – not hangin' in the pet food aisle. We think it's Australia's best dog food.
Dog Food
Grain free
Shows main ingredient %
Australian made & owned
Suitable for puppies
Scratch Grain Free Kangaroo 7.5kg
$10.53
84% Australian produce
Supplemented with Glucosamine & Collagen for joint support
Scratch Grain Free Turkey, Lamb & Beef 7.5kg
$9.20
Only whole ingredients
97% Australian produce
Meals for Mutts Grain Free Kangaroo 14kg
$8.64
Advance Puppy Plus Growth 8kg
$10.37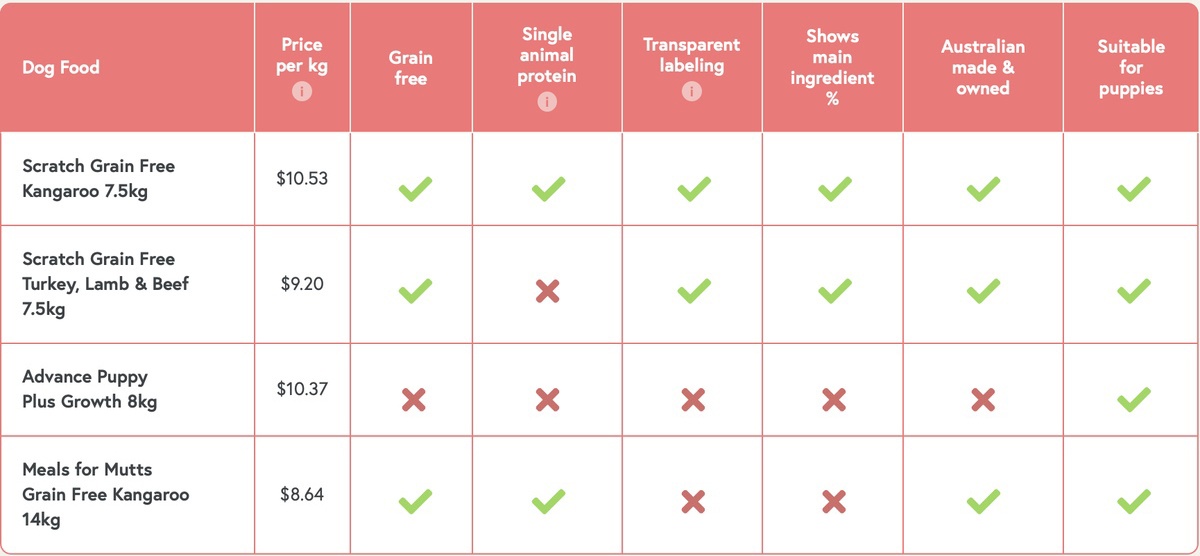 Over a million bowls of Scratch licked clean
In just over a year, thousands of puppies & senior dogs have switched from store-bought kibble to puppy dog food online, direct from Scratch.
See what these puppy parents had to say: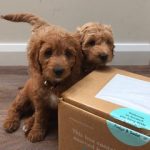 Double trouble loving Scratch!
Fudge and Soda are our 11 week old Groodle puppies. They are loving Scratch, as soon as they hear the biscuits hit the bowl their tails are wagging and they can't wait to eat!
Love the fact Scratch cares about what our puppies eat and the team have been so helpful. Highly recommend!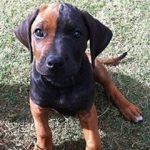 Absolutely incredible! Great food, amazing company to deal with!
I started ordering scratch originally for the convenience. It makes it so much easier having it delivered to my door every month when needed rather than having to go to the stockfeeds and cart a 20kg bag around myself.
But after being with scratch for 8 months or so the reason I've stuck with it is because I love the company.
The food is great, we had a very underweight Arab x ridgeback puppy who is now beefy and has a silky smooth coat and we weren't getting those results from any other food.
Mike and Team are amazing to deal with. I got an email when they had to raise prices on the Kangaroo due to the drought.
They also emailed me after my account was slightly overcharged and adjusted my order so id get the food before Christmas without me even asking.
Following the bushfires of which we were affected they sent me out an email to offer me a free box. They are a truly amazing company with incredible customer service. I can't recommend them enough.
Some tips in evaluating the best puppy food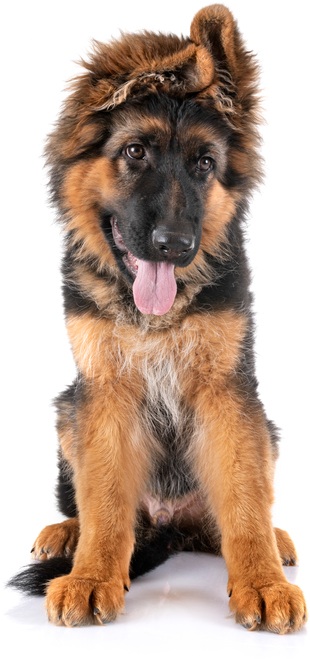 Dog food is unregulated. Ask questions of brands
Yep, it's true. Despite our furry compadres meaning so much to us, dogs are still objects in the law and their food is complely unregulated. Scratch is the only brand to reveal every % of every ingredient, and get to know your dog from day 1.
Food can contain as little as 5% of the meat advertised
Crazy, huh. Store-bought foods are members of the PFIAA (code for pet food industry of Australia). Being a member gives the green light to promote a meat in the name, but to have as little as 5% of it in the recipe. A little dodgy we think!
Avoid anything showing 'and/or'
Recipes change all the time without anyone being the wiser. Look out for ingredient lists that say vague things like 'may contain', or 'and/or' that suggests brands switching to whatever ingredients are cheaper at the time. Scratch uses the exact same ingredients everytime so you know what's really in your puppies food.
Make sure everything is weighed evenly
Ever wonder how some foods promote over 60% meat? They're sneaky buggers dog food companies. In kibble, all food is dehydrated before food is made. Sneaky brands compare meat when fresh (and weighing more) to vegetables when dehydrated (and light) to make the meat content seem more than what it really is.